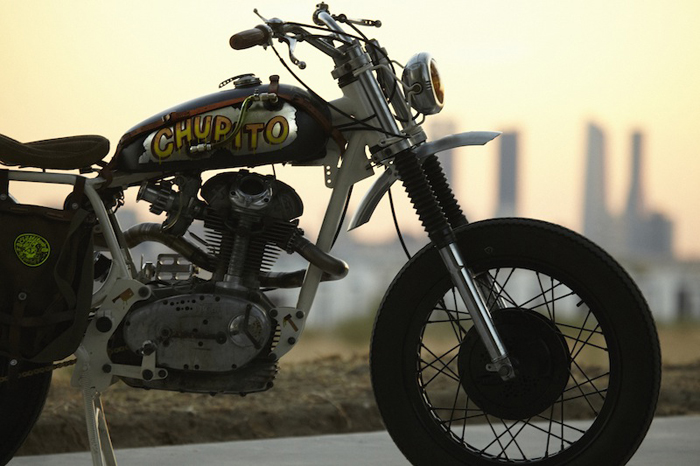 There are a few brands out there in the newly emerging DIY, garage/hand-built custom motorcycle scene that really have something special. There's the Wrenchmonkees from Denmark, Spirit of the Seventies in the UK, Classified Moto here in the US and of course Deus Ex Machina, now seemingly everywhere. I think what really separates them is the way they tell their story. It seems just about anyone can build a nice looking bike these days but it takes a keen eye and overall vision to evoke the soul the way the companies above can do.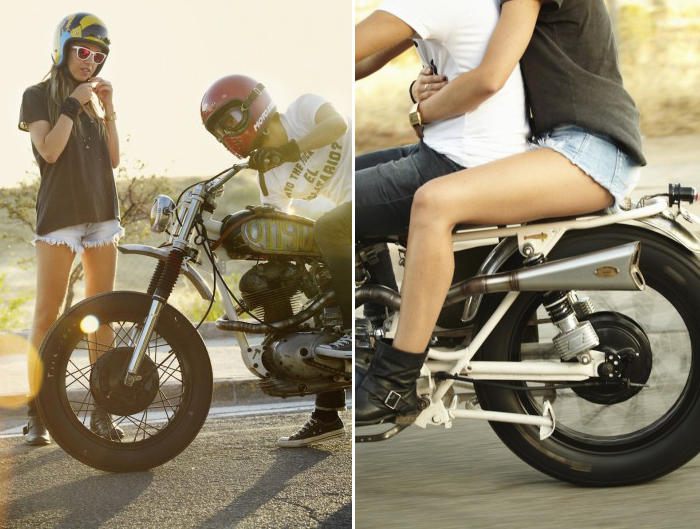 Take this photoshoot by El Solitario of a recently completed build, 'El Chupito'. These images could easily be in a fashion magazine. The shoot portrays an undeniable sense of fun and excitement much further than simple images of the bike could do alone. ESMC has quickly made its mark on the 'scene' and appears to be here to stay. Bravo boys, bravo!

El Solitario has already begun work on another Ducati, named 'Petardo' which will no doubt impress. Make sure to follow these guys. I expect big things from ESMC.