A Modern Triton cafe racer we'd kill to have
I nearly messed myself when I first saw this beautiful example of how to cleanly mate something new with something old.  What you see here is the combination of a modern Hinckley-built 865cc engine in a 1954 Norton frame.
As most of you know, the Triton is a combination of a Triumph (motor) and Norton (frame). Tried and true, this British love child is the quintessential cafe racer by most standards.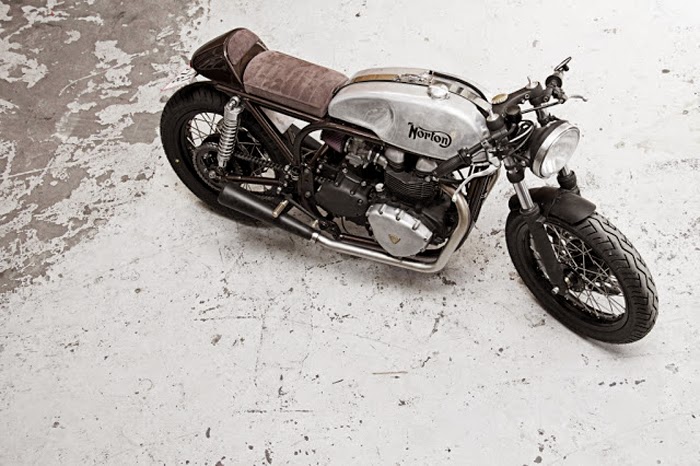 Originally powered by an older and troublesome 650cc Triumph motor, 31 year old Scandinavian mechanic Lars Lykkegaard decided to go for something new and got himself a 2010 Thruxton.
He immediately harvested power plant from the new bike and got going on building this stunning Triton.  The bike is now for sale via The Wrenchmonkee's blog.
A price is not listed, but with it's fast and furious notoriety, you can bet it won't come cheap.