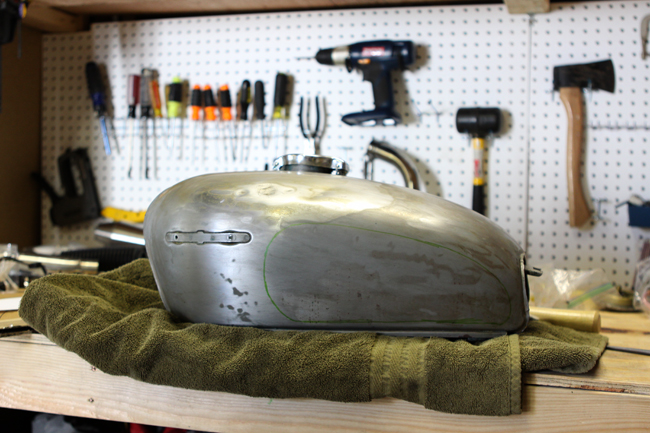 I had my first go at hammering in my own knee dents on the project CB. After picking up a cheap nylon teardrop mallet and watching a quick youtube video it was time to have at it.
The first step after grabbing a cold one was to cut out a little paper template in the size I wanted – taking inspiration from the Bullitt OG's tank – and mocked it up on the tank. Can't say I wasn't at least a little hesitant to take that first swing but it really wasn't too bad once I started.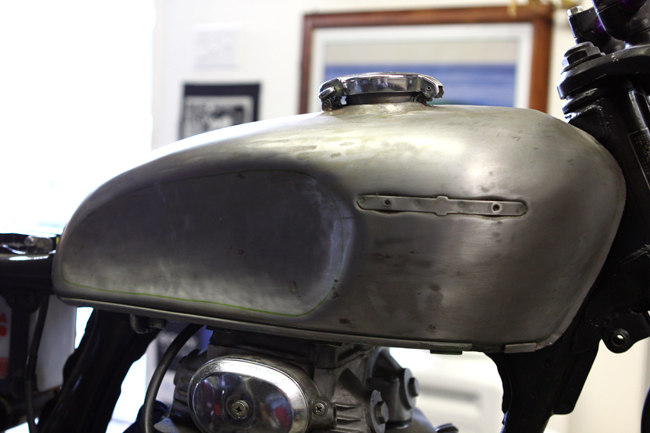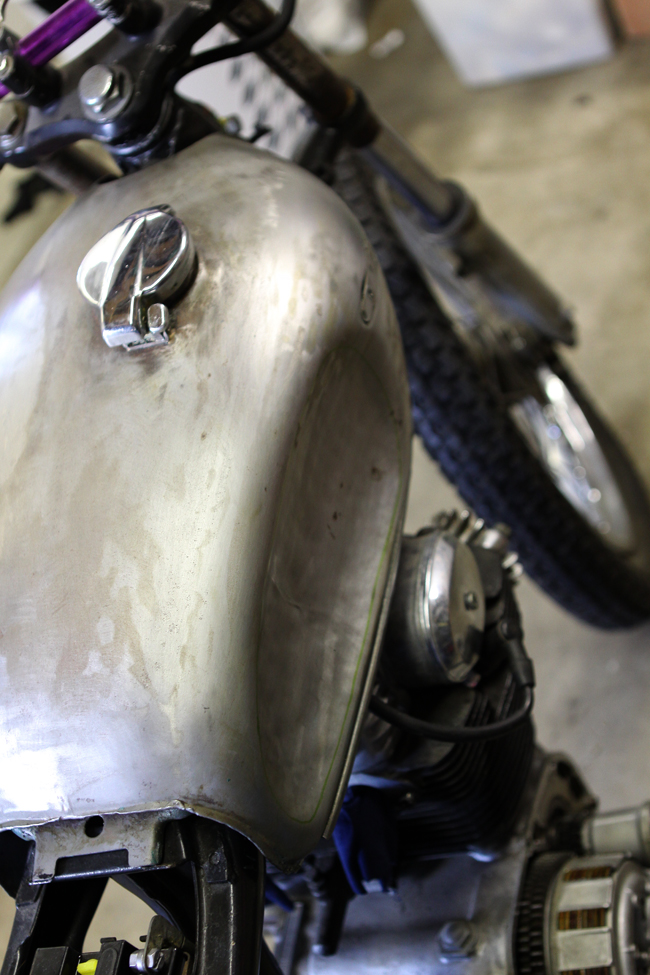 I'm not quite finished yet, but pleased with the initial results. Thoughts?