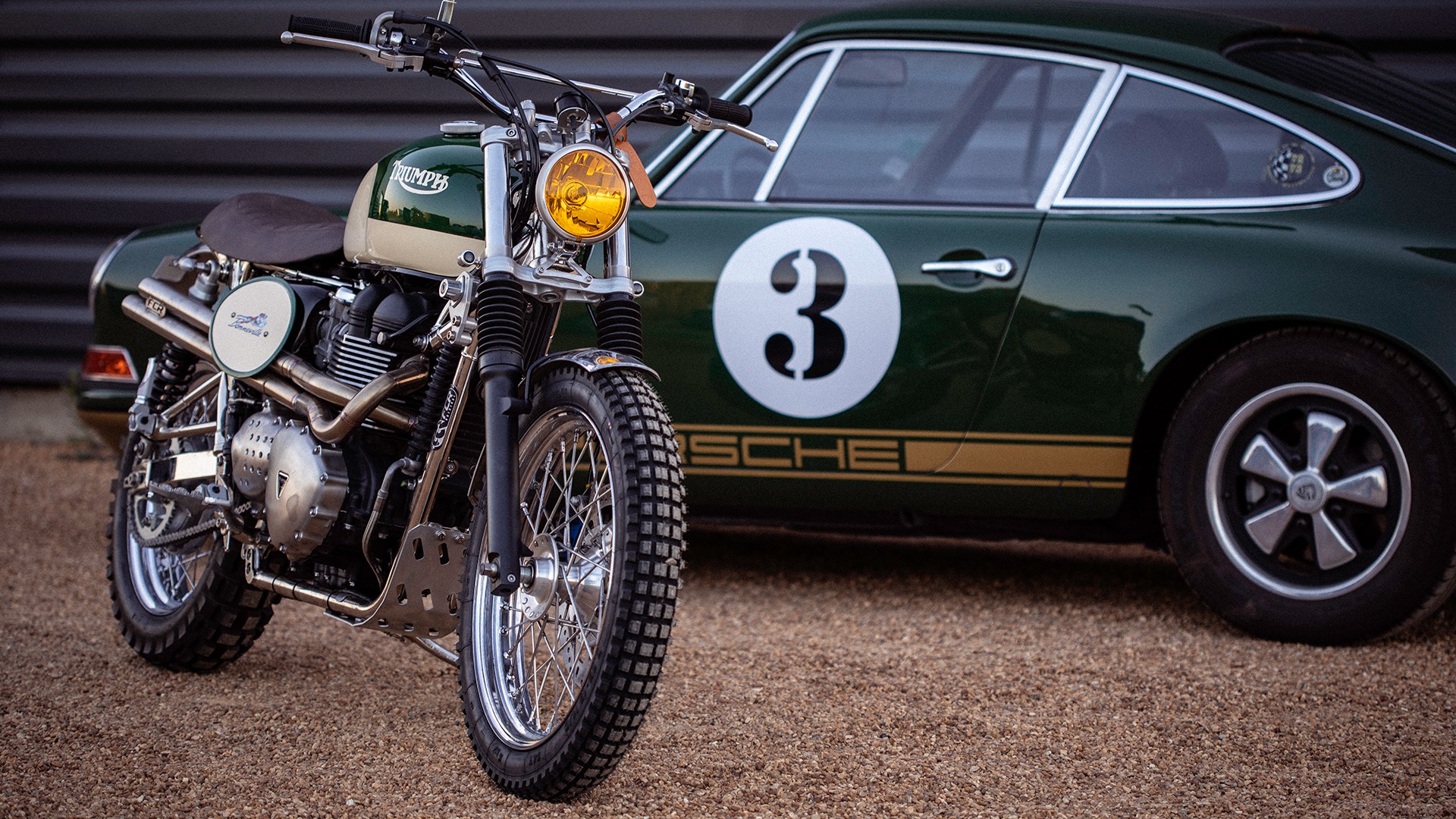 CLASSIC LEGEND
The crew at FCR Originals have always had a knack for incorporating an authentic vintage aesthetic rolled into a modern machine. They recently shared some images of a sexy air-cooled Triumph Scrambler that we just can't get enough of. The build is paying homage to the scramblers of the 70′. Mythical enduro bikes, exuding a McQueen today vibe…the stuff dreams are made of.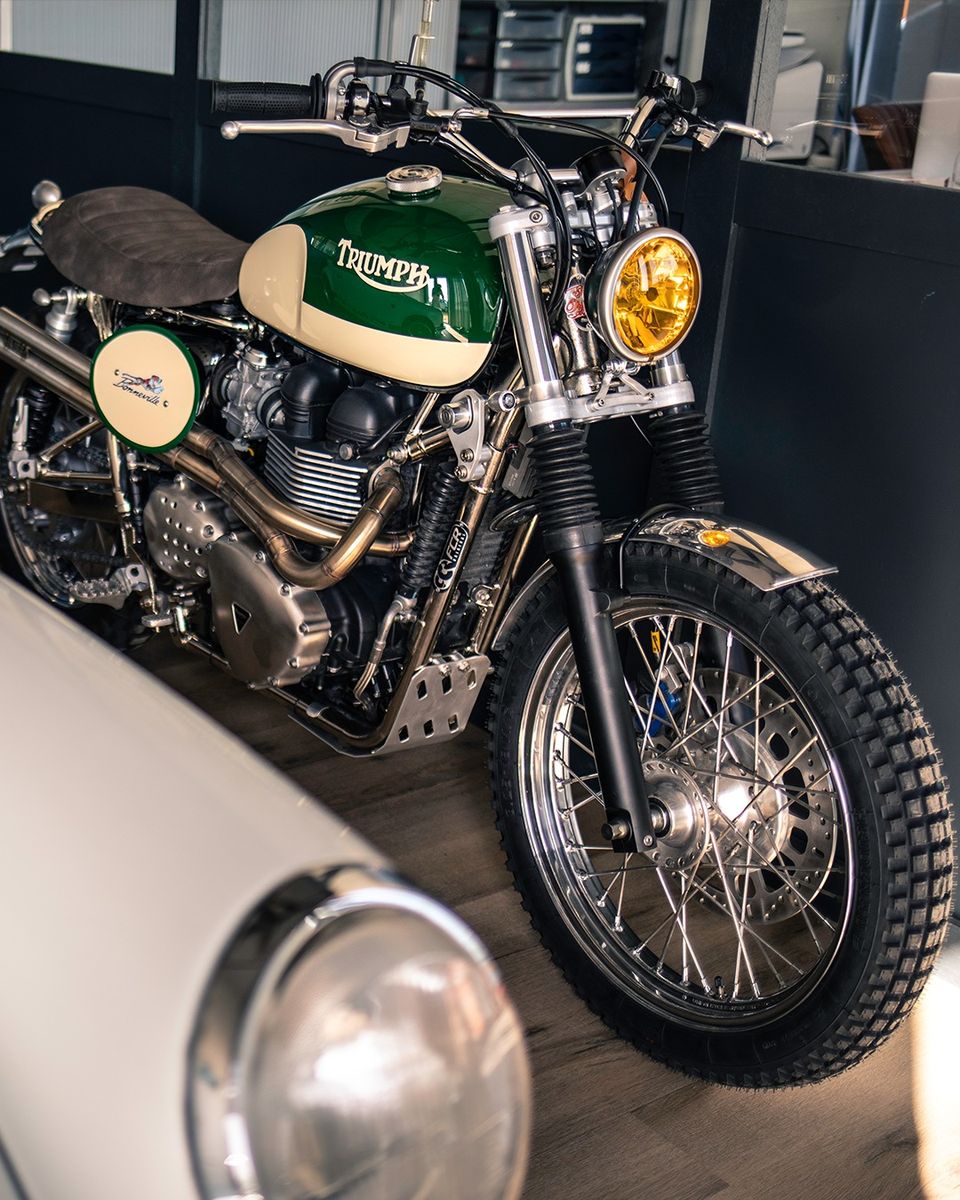 It can be summed up in two words: Elegance and Authenticity. A motorcycle that embodies the Scramblers, yet distinguished by its finishes and refinement. A cream and green English dress with a nickel frame, chrome mudguards, a turned leather saddle and a Bates lighthouse.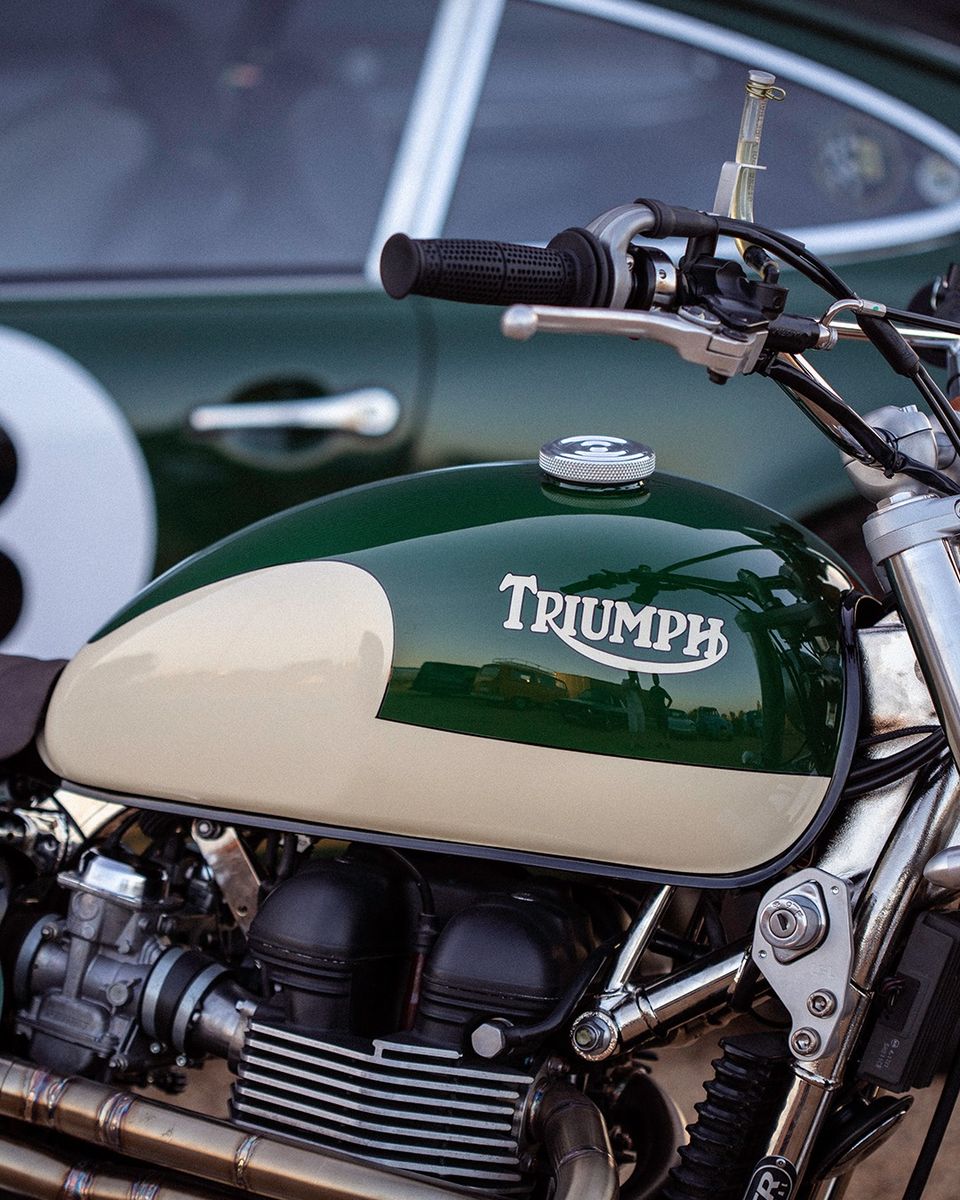 The FCR Original workshop put a lot of attention to detail — as they always do — with aesthetics playing a critical role in the overall feel for the bike.  The frame and swingarm were stripped and nickel-plated to give an authentic touch. The custom dual high-pipes look pretty period correct, and functional! Motocross style bars and pegs, along with chunky knobbies lend for a proper off-road look. The shorty seat, vintage cream and green paint and small Bates headlight really seal the deal. Oh, and paired next to a matching air-cooled Porsche is never a bad idea either!
This is a bike we'd love to have in the garage! Nice work, gents!