Welcome back to Behind The Bars, The Bullitt's celebration of the humans behind the machines we love. Overall we're generally optimistic about the motorcycle industry and are addicted to the sound, smell and sensation of riding. Recently, over a bourbon or two, we decided it would be fun to profile some of the people who inspire us, challenge our point of view, or in some cases, just one up themselves and the industry as a whole.
Today, we're more than pleased to bring our friend and all-around great guy, Rennie Scaysbrook to the proverbial pages. Rennie has been a motorcycle rider from the moment he first sat on a Honda QR50 as a four-year-old in Australia and comes from a family steeped in motorcycle culture that dates back three generations. For the past 16 years, Rennie has been a full-time motorcycle journalist, traveling the globe to test and write on the most impressive and important motorcycles for the world's leading manufacturers. Rennie Scaysbrook is also an accomplished racer and holds the motorcycle course record at the Pikes Peak International Hill Climb in Colorado, USA.
Personal side note – I was part of the team at Aprilia/Piaggio USA when we selected Rennie to campaign PPIHC aboard the Tuono V4 in 2019 and looking back at it now, and seeing the pics of him winning in the suit I designed, will always have a special place in my heart. What an amazing accomplishment!
Name: Rennie Scaysbrook
Company: Cycle News
Tell us a little about yourself. Maybe a fun fact or something not commonly known.
Riding from when I could walk. I'm a mad lover of electronic music and tried to be a pro DJ 15 years ago, but the lack of talent really shone through there.
Where are you from, and where do you live now?
From Sydney, Australia, now residing in Orange County, California.
What do you do for a living?
I am the Road Test Editor for Cycle News. Basically, I ride bikes for a living and write stories on them.
What was the first bike you bought and why did you buy it?
The first bike I ever bought with my own money was a 1998 Honda VTR1000 (but I've had bikes since I was five). Needed something fast, loud and obnoxious. The Honda fit the bill perfectly for a 21-year-old.
What one person has influenced your interest in these machines – what about them helped form your ideas on this sport?
My dad. Dad's a legend in the Aussie bike scene, and received the Order of Australia for Services to Motorcycling. He's a three-time Isle of Man TT competitor and hugely respected as a senior figure in the Australian industry. Like so many little boys, I just wanted to be like dad.
You just found out you have one week to live. That gives you a few days to squeeze in 1-2 days of riding. What bike, and where do you go?
Somewhere new. An adventure bike in Africa across the Savannah would be a good way to go.
What's a life lesson you learned from motorcycles?
To respect the machines because they can bite you, just like people.
Have motorcycles helped you discover some aspect of your personality and/or have they helped you understand your purpose?
Bikes are my personalty. It's how I make my living, it's given my family an identity. Bikes are who I am, full stop.
You have $10k and one hour to buy a bike…. Go.
A 450cc v. Those bikes are so much fun they should be illegal (hopefully they never are).
When you're not wrenching or riding, what else keeps you busy these days?
My four-year-old boy. He's a great kid and a bit of a maniac, just like his dad, I guess. Oh, and writing kids' books like The Big Book of Motorcycles.
Gear is a big part of this sport, what is one thing you cannot live without when riding?
Gloves. The helmet is a given (never ride without one) but if it goes wrong, your hands are the first thing that usually hit the ground. You'll want to protect them.
Name a designer (or individual), not in the moto space, that influences your work.
There's no one that influences my work, really, but I'm a big fan of anyone who gets up on stage and tries to make people laugh. That's the hardest job in the world.
Any previous builds or projects that you're proud of, or surprised with public perception?
I don't build bikes. Even though I'm a qualified mechanic, it's not my specialty. But I love my Pikes Peak Aprilia. What a bike that was.
Any cool projects/builds you're currently working on?
I've just finished my first book titled The Big Book of Motorbikes for kids and I'm racing the Isle of Man TT next year for the first time.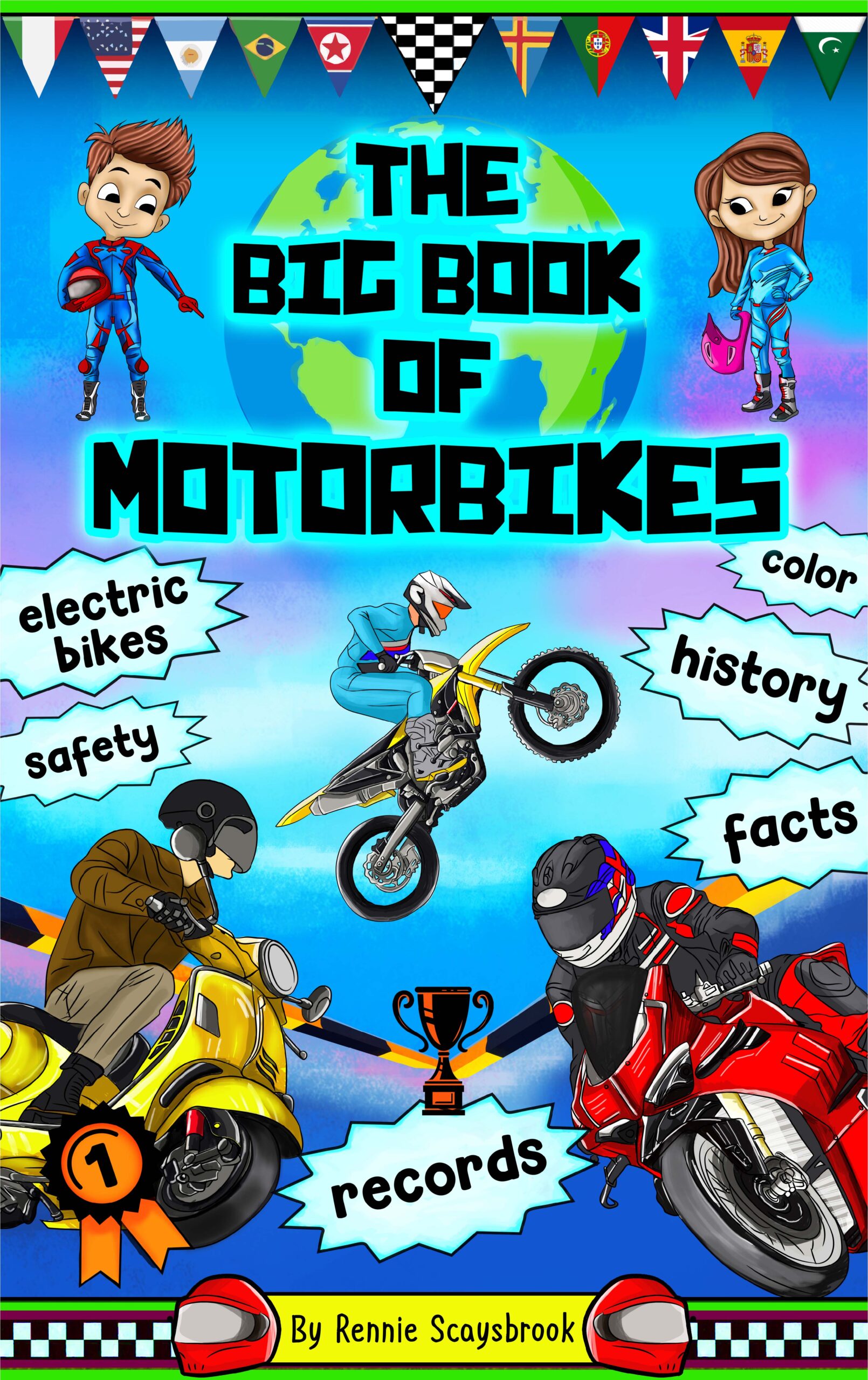 What's next for you? What project has your attention?
The Isle of Man TT. You need to be as prepared as possible and need to know every inch of that 37 mile track.
You're editing your own moto video – footage of you riding with best friends. What song opens the video?

We're in this industry because it brings us joy. What was your most joyous day on a motorcycle to date?
Haven't had it yet. That's why I keep coming back.
Extra Credit #1 – This industry is small, so give a shout out to a few people who are doing something unique, interesting or worth copying.
Shane Pacillo at Aprilia/Piaggio USA; Heath Cofran from Alpinestars USA and Wayne Rainey for never giving up on American racing.
Extra Credit #2 – Please nominate one additional personal that you think we should feature in "Behind the Bars". Bonus points for females.
Kayla Yakov. This girl is special on a racing motorcycle and not even 16 yet.
Rennie Scaysbrook: Online | Facebook | Instagram
Anything important we forgot to ask, or anything else you want to add?
Nothing. It's a good life, and I'm lucky to be a part of the international motorcycle journalism industry. I've been lucky.