Radical Ducati lives on via XTR Pepo
It's no secret that we're fans of Radical Ducati and were bummed when they closed their doors in 2014. After a little hiatus, Pepo Rosell has re-branded himself as XTR Pepo and has been churning our more than just radical Ducatis. While these days he may dabble with other manufacturer's bikes, rest assured his love for Ducati remains fully in tact, as seen by his latest creation, a Ducati Monster 1200S, affectionally known as The Siluro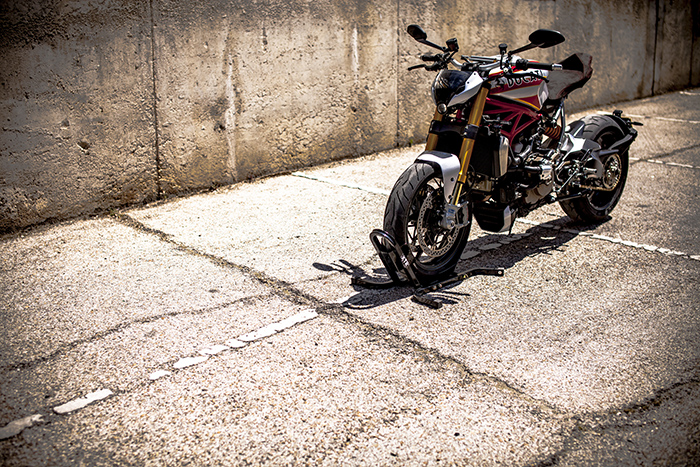 XTR's new build, the "Siluro (2016)" pay homage to Ducati's 1956 bike of the same name, which was a a customized motorcycle based on the Ducati Gran Sport 100; pictured below. Pepo applied a similar stripe motif but opted to leave the 'dustbin' fairing off.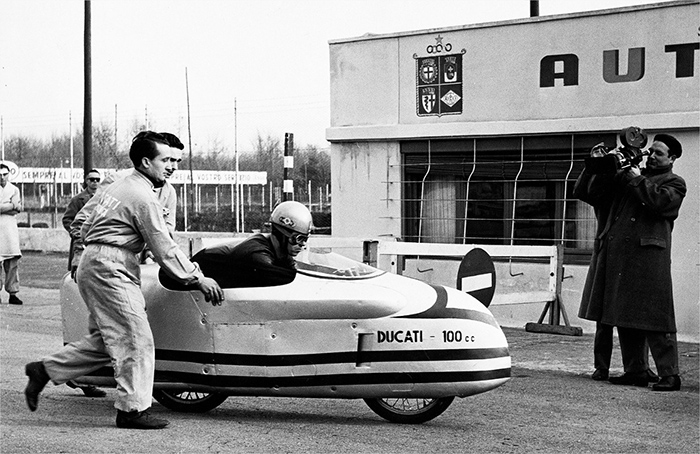 Image: Ducati Motor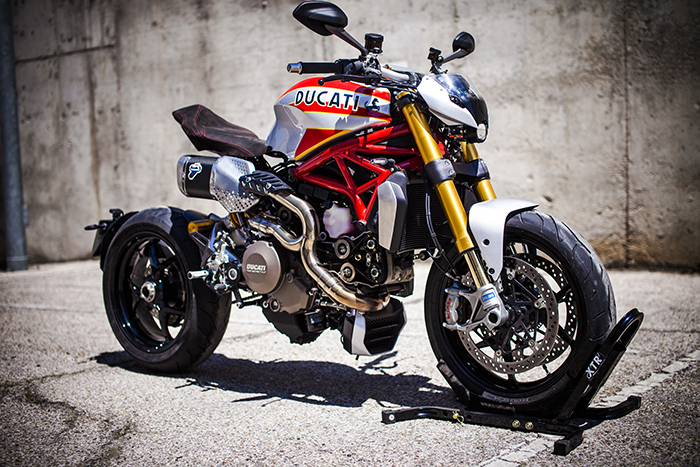 The new XTR Siluro is based on the Ducati Monster 1200S that has been 'radicalized' by Pepo. Some of the most striking mods are the single LED headlight, the fully upholstered solo seat and 2-into-1 exhaust utilizing a silencer from a Multistrada 1200.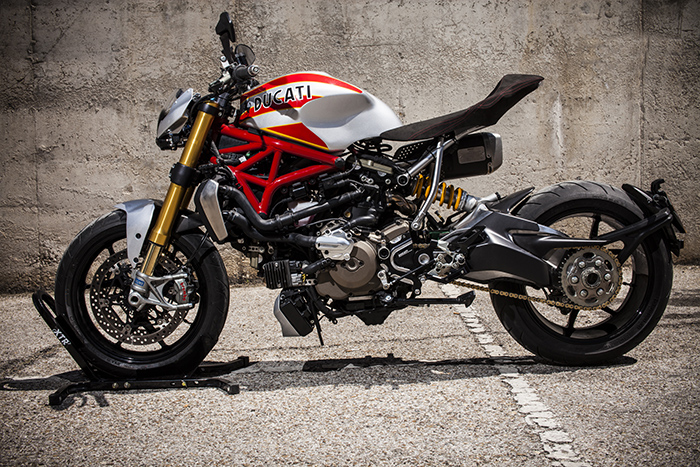 While the bike is still very much a Monster 1200 S, some of the mods are subtle but significant. They way Pepo trimmed up the bottom of the tank to expose the top cylinder is great; actually something we were considering for our new Monster 821 build. Polishing the rear swingarm is a unique move for the new Monster, we would just have left the carbon cover off to let it shine.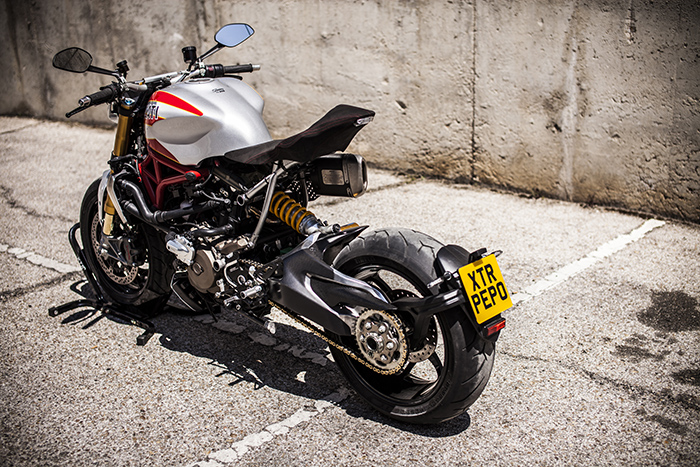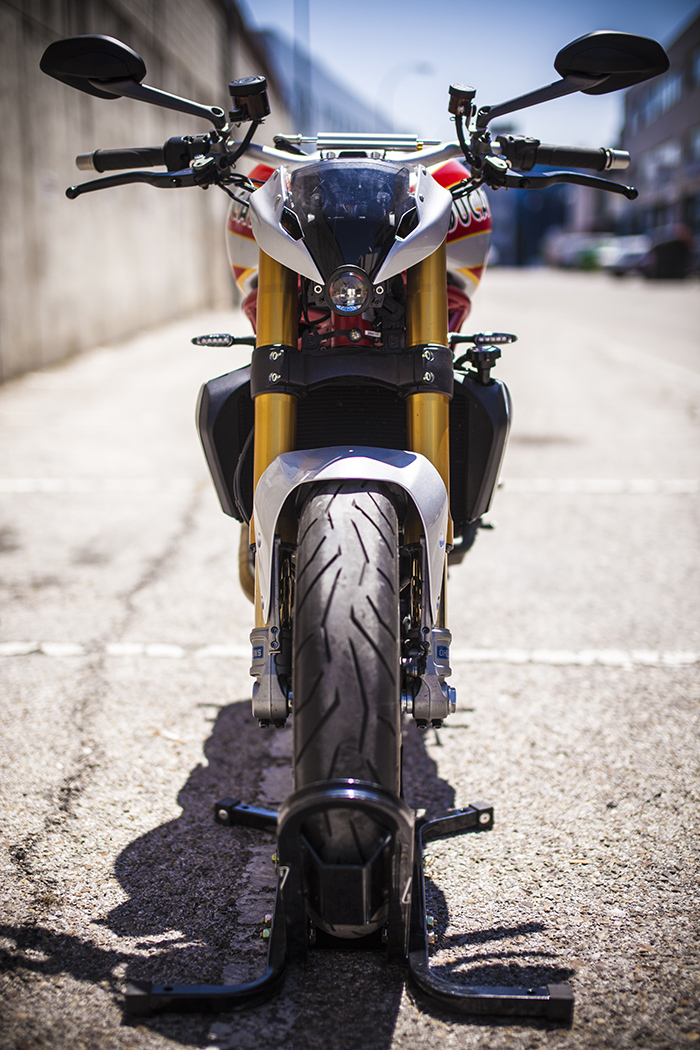 All plastic covers have been removed around the engine and radiator. The Monster 1200 S's carbon fiber belt covers and been removed as well. Revised wiring throughout was performed to keep things clean.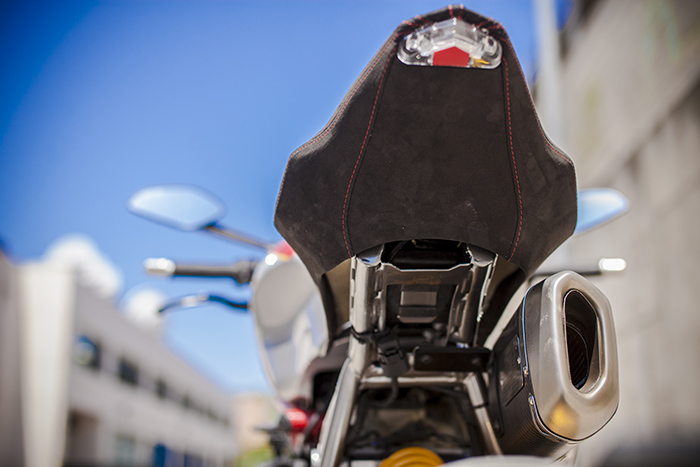 The rear subframe is an XTR unit and the streetfighter-esque seat has been fully upholstered. Maybe not the best for running in the rain, but it is pretty striking in person.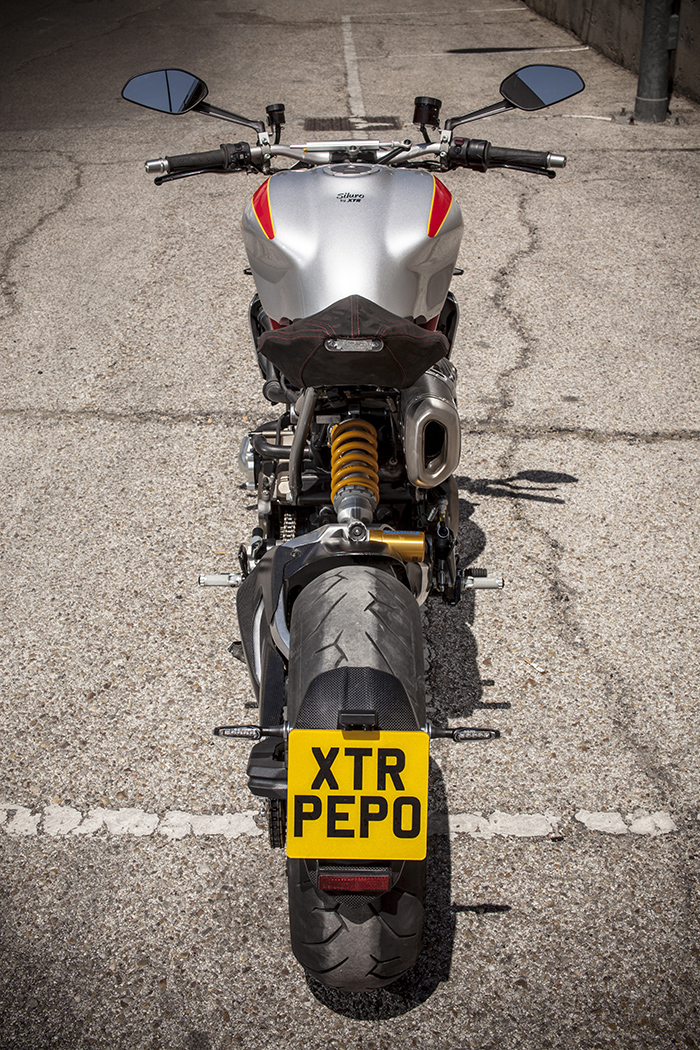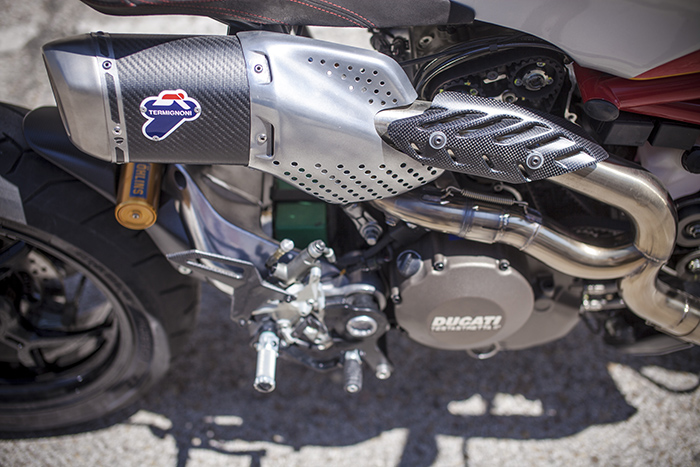 As mentioned above, the silencer is off of a Multistrada 1200. We're finding it's a bit polarizing; some people we've chatted with appreciate the uniqueness while other felt it was a bit distracting. Regardless of personal tastes, gotta give XTR and 'Supermario' (whom XTR credits for the system) points for trying something different with this set up.

We're fans of the XTR Siluro but want to hear your thoughts. Are you a believer? What do you like, or what would you change? Share your thoughts in the comment section below!
XTR Pepo: Online | Facebook | Instagram | Twitter
Images: Cesar Godoy