Heath has been a friend of The Bullitt for a long time now. He's a great guy, has a passion for virtually all things motorcycling, and the dude can ride…fast. I've been on all sorts of rides in all sorts of terrain with him; long street rides, big group rides, trail rides, track days, moto camping trips, and he's always pushing to go fast. It's just in his nature.
I've watched Heath compete in his first Thruxton Cup weekend, and win. When Heath finally picked up his first Ducati, a new Scrambler Icon, could hardly help himself, entering a small MX race with the Hell on Wheels crew the first day he took ownership.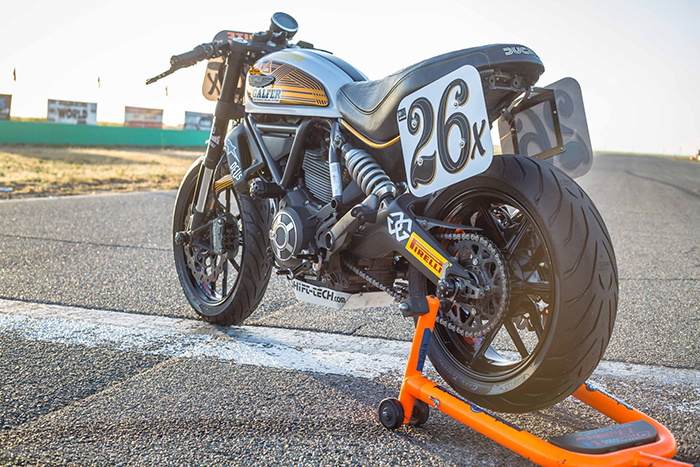 Cofran did a few track days on his new Scrambler and figured he'd see how it would fair in a proper road race. With AHRMA right around the corner, he figured a nip here, and a tuck there, and he'd be off to the races…literally!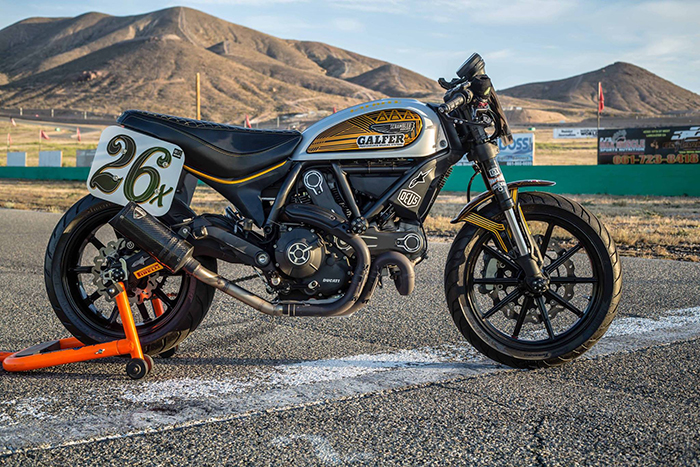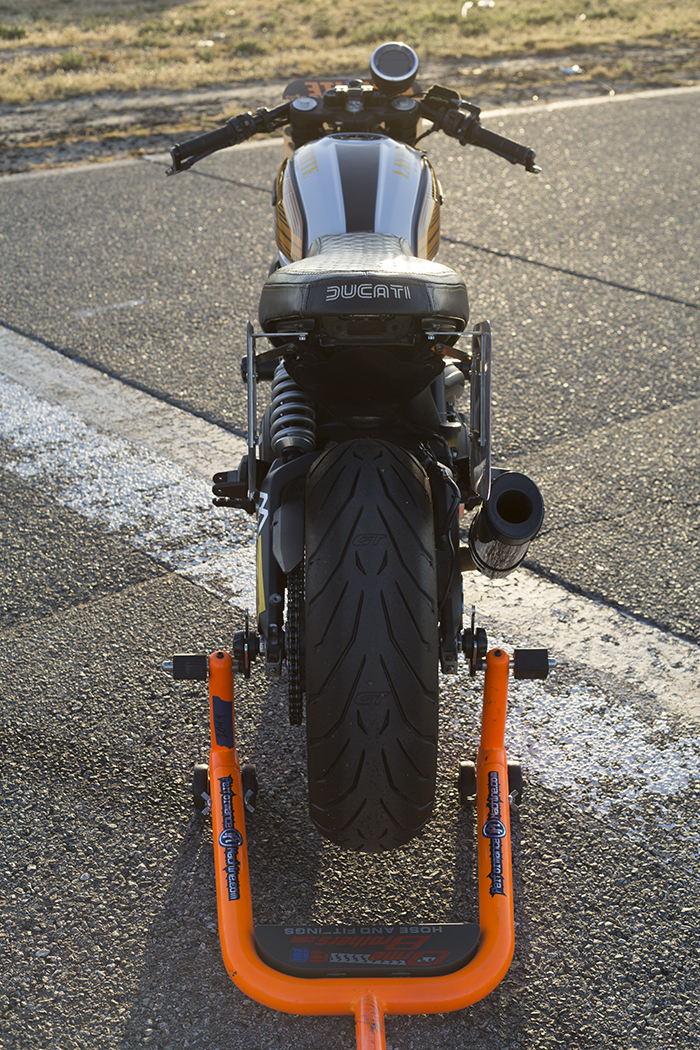 With the help of Shift Tech and the masterminds at Arch Motorcycles – yes that Arch Moto – they helped Heath bring his vision to life.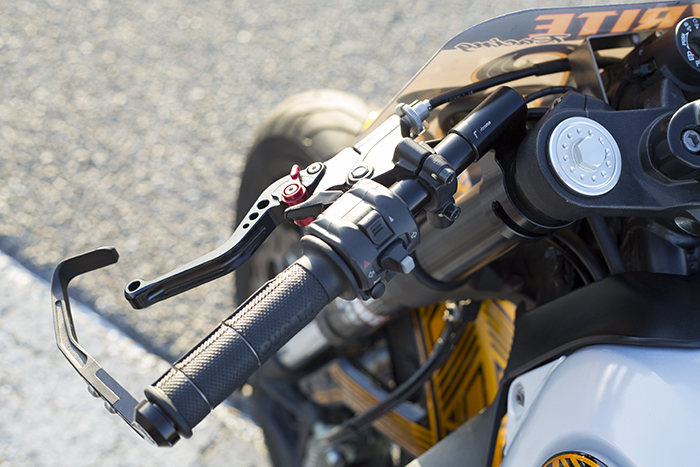 Rizoma clip-ons and lever protectors look legit on The Chief's race bike.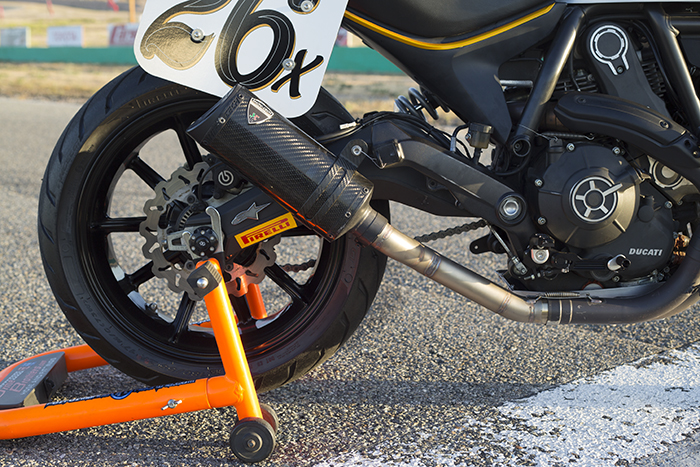 A Shift Tech muffler, high mounted, helped squeeze a few extra ponies (4-5 additional hp) out the Scrambler.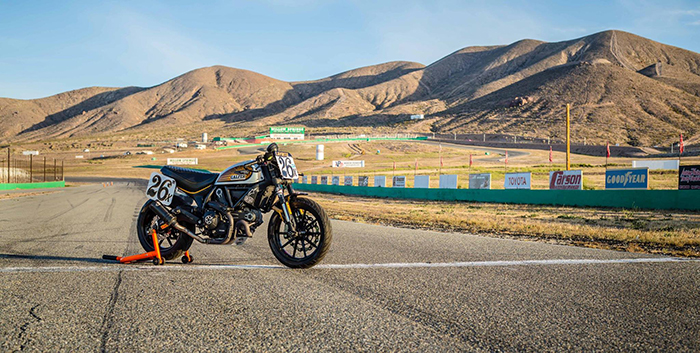 The Chief accomplished exactly what he set out to do. First off, take his stock Ducati Scrambler and turn it into a beautiful custom bike, which also happens to be his daily driver. From there, he was able to convert it into a track-ready racer while keeping the ability to put it back to road-going fairly easy. All the better, he's managed to have a lot of fun throughout the process. Atta boy Heath. Keep doing what you're doing, and we'll keep rooting you on!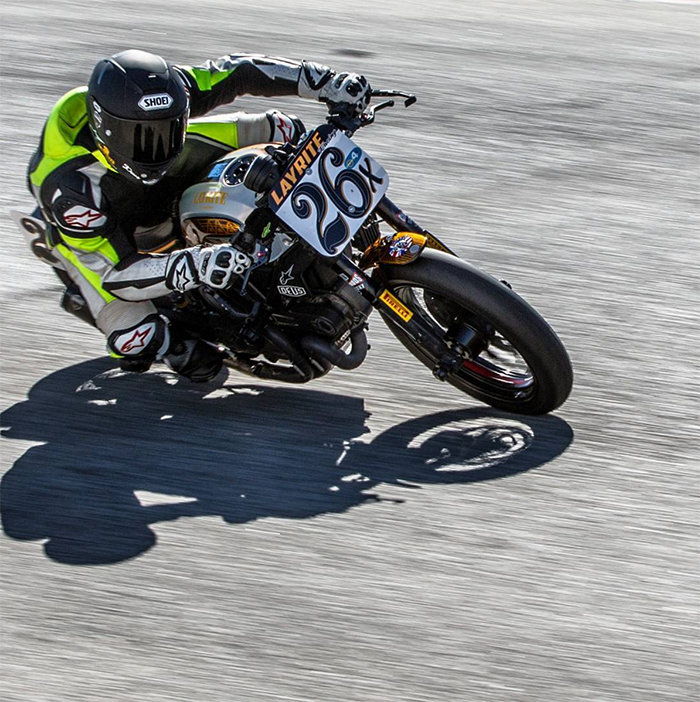 Static shots by Heath Cofran. Riding shot by @motopiloto.