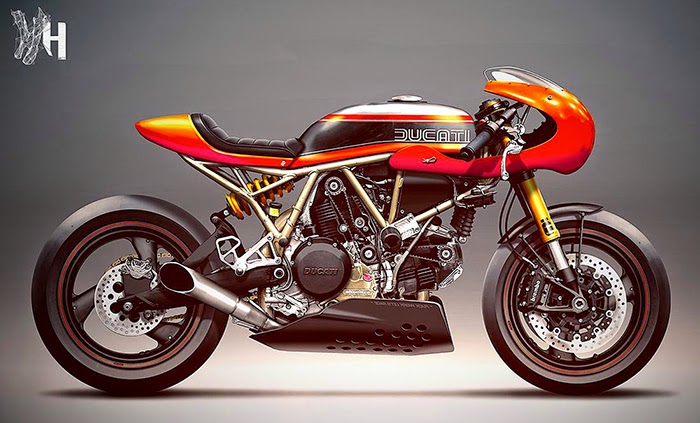 Sylvain Berneron of Holographic Hammer never ceases to impress us. We typically dig all his work, we even shared his stunning Triumph cafe racer mock ups here before, but his recent work depicting air-cooled Ducati cafe racers has us drooling. We've been planning an air-cooled Ducati cafe ourselves and have been hyper-observant these days taking note of what's out there. Ad Hoc's Ad Roca is one we especially like, but after seeing HH's work here, we knew we had to head back to the drawing boards for some tweaks of our own. There's just something about the short tails, bikini fairings and race track inspiration that just does it for us…it's a little of that aggressive Radical Ducati vibe we love around here.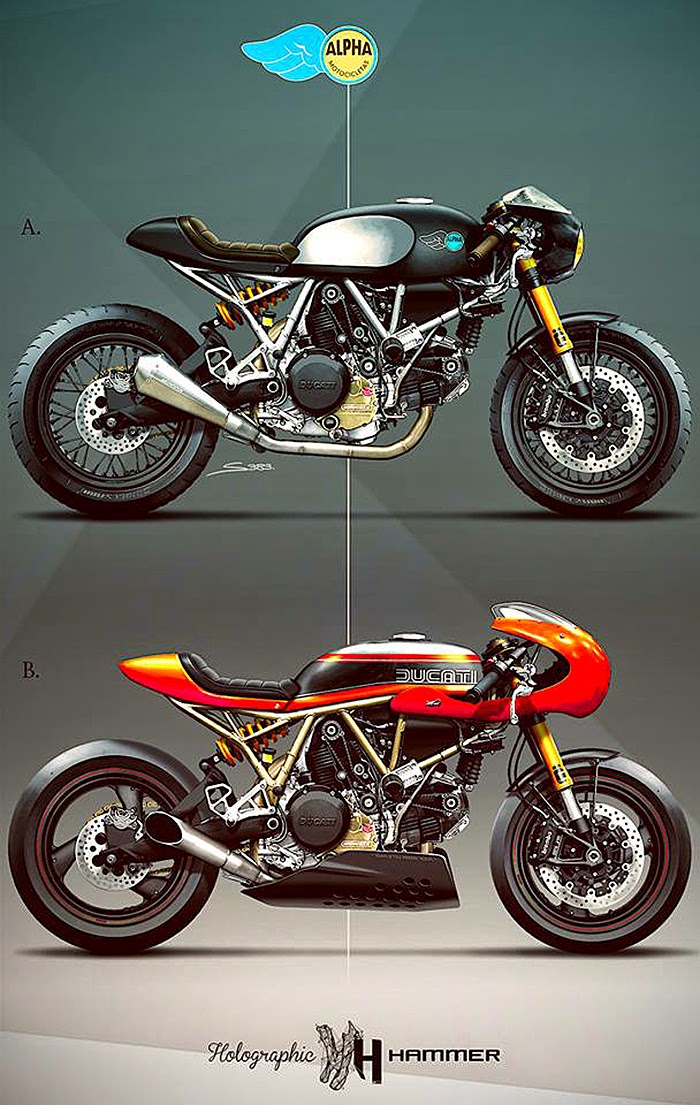 The above sketches were done for Alpha Motocicletas. Berneron teamed up with Olivier from Desmo Design for some 3D renderings of his mock-ups. It's pretty interesting to see them in 3 dimensions, don't you think?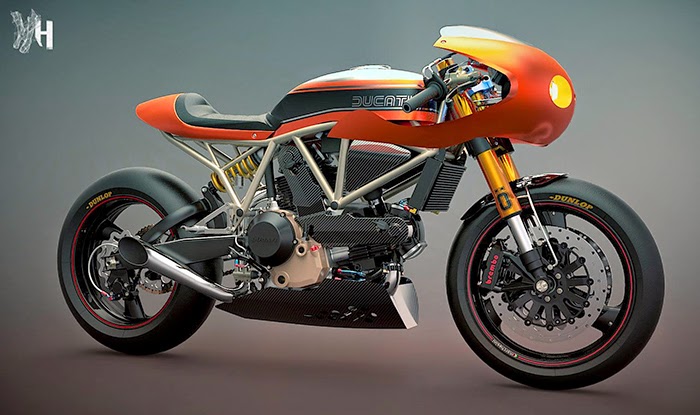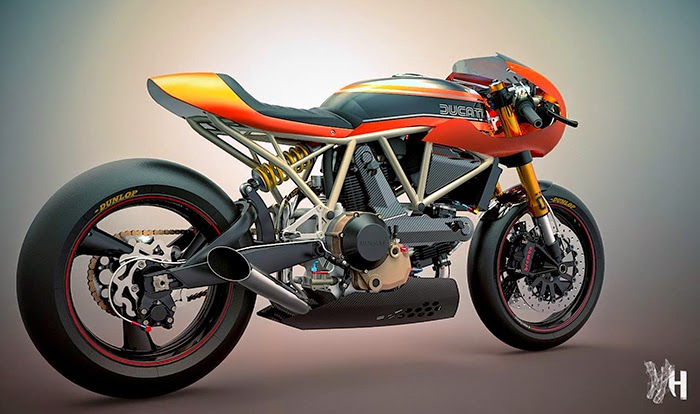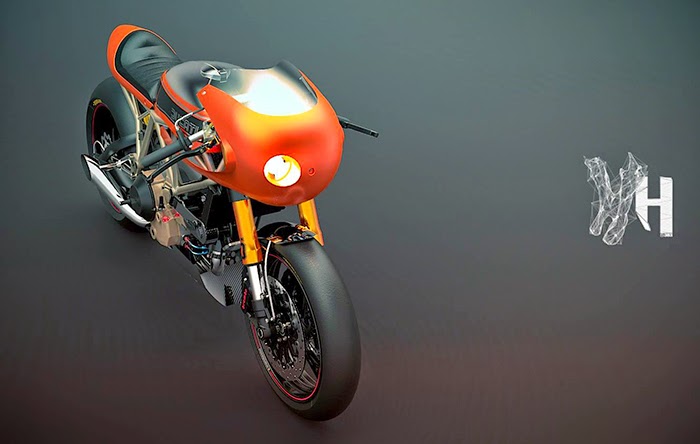 Below is another similarly stunning piece of art, HH's "DUCATI 900ss / PJ". Apparently PJ is going to build his own aluminum frame for the Ducati, and the body work will be a monocoque aluminum as well. This one has a little of Alex Earle's Monster Tracker feel to us with the monocoque bodywork. "A" goes modern and sporty when "B" is more classic. We have our favorite, how about you? Which do you prefer?