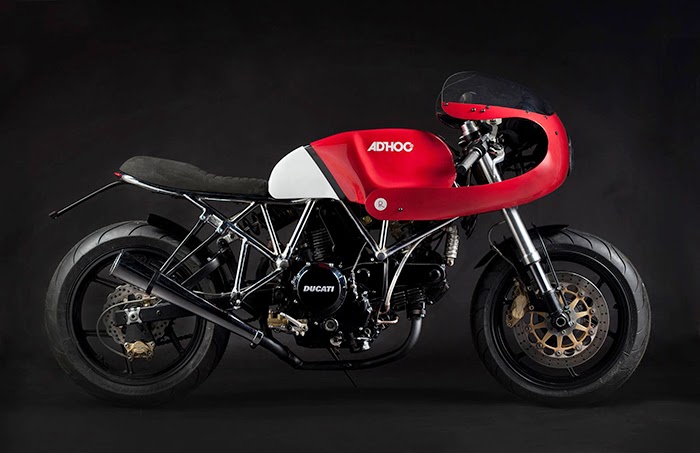 If you like cafe racers and dig Ducati, you'd likely love to own your own Ducati Sport Classic. And if you're thought about buying one lately, you've likely seen that they're going for way more than they were on dealership floors when they were brand new! Determined to build a cool Ducati cafe ourselves, we started off planning on using a 750SS or 900SS as a base. When we stumbled across Ad Hoc's stunning 'Ad Roca' build (pictured here), it was one of those moments where you're half inspired and half just want to quit. Like Ross from The Bike Shed, we felt as if Ad Hoc had somehow gotten into our minds and already built our dream bike!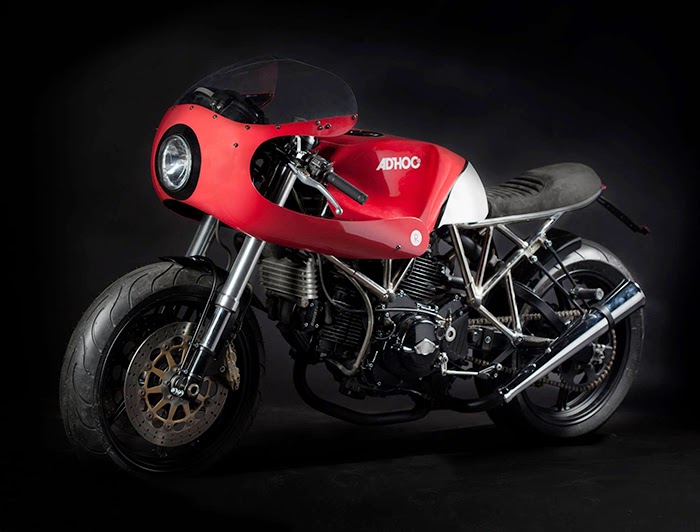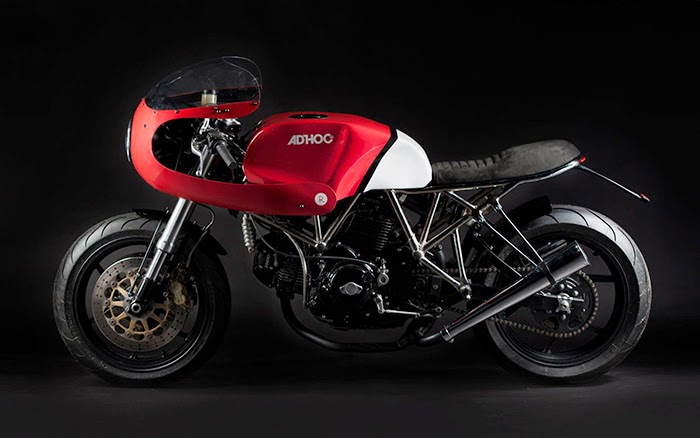 The Barcelona-based builders have managed to find that perfect blend of vintage and modern; raw yet sophisticated. The only real bodywork on the bike is the tasteful biking fairing and optional Mike Hailwood inspired tail section.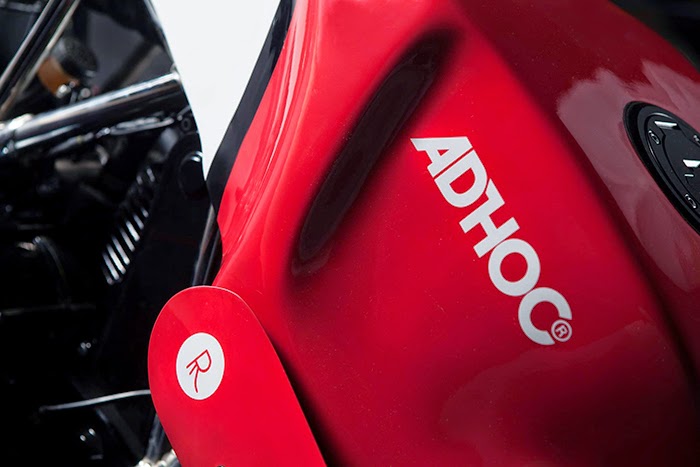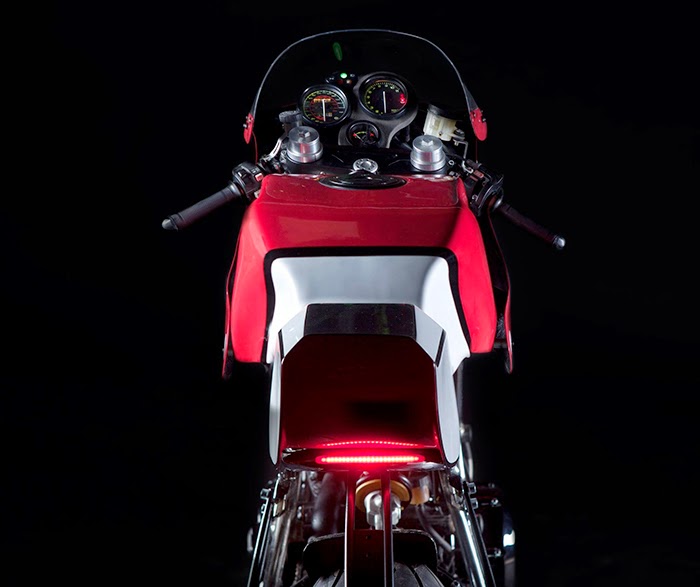 The chrome plated frame makes the bike really stand out these days and the blacked-out motor looks great in that frame. The paint and color scheme are tasteful and not overdone.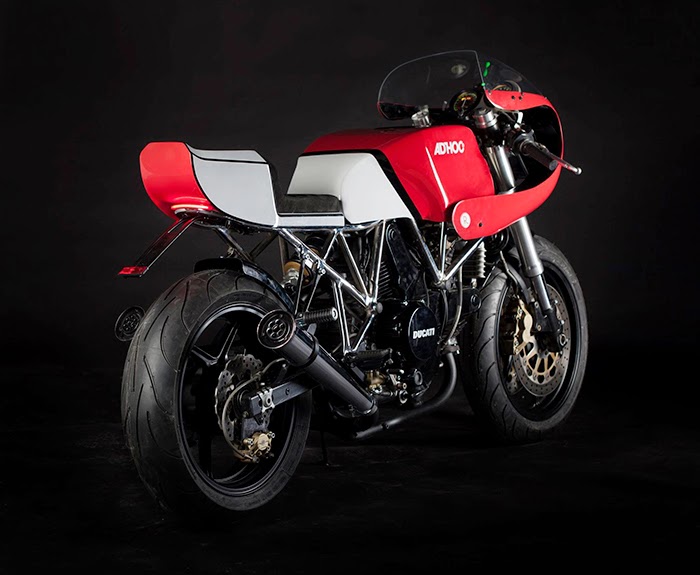 Prefer the Mike Hailwood race-inspired seat (above), or a slim cafe style (below)? Why decide when you can have both!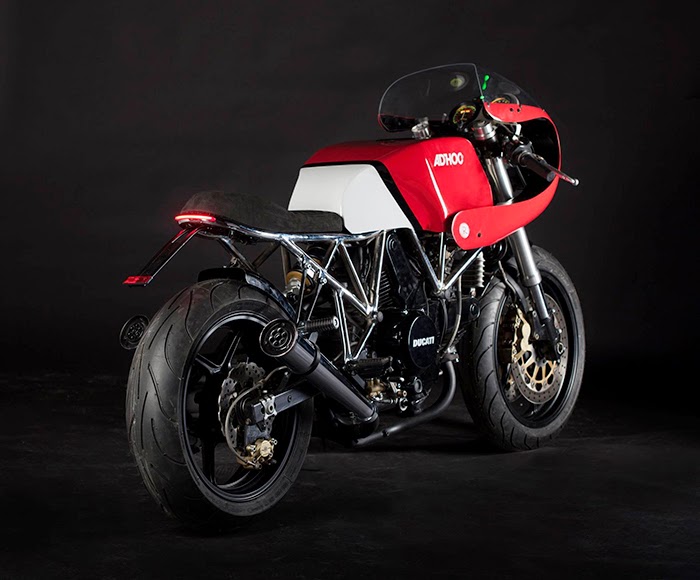 Nothing on the build is crazy-custom, allowing us mere mortals to almost believe we could build something like this. Then we sit back and look at the photos of this sexy beast and just keep dreaming…for now.