Hang your helmet and gear in style
We've been in touch with, and watching the progress on Brisbane-based brand Ellaspede for some time now. They've put out some cool gear and builds recently but it wasn't until we saw their newest endeavor that we felt obligated to get involved. Riding everyday, we're constantly looking for places to stuff our helmets and gear. Hang your jacket on this…balance your helmet on that…if only there was a solution.
Well wait no more, Ellaspede has created a product to solve our problems. Their aptly named 'Helmet and Gear Hanger' does exactly that. Styled handsomely, and functioning equally well, the HGH is this simple yet effective solution to storing your motorcycle helmet and gear after a ride.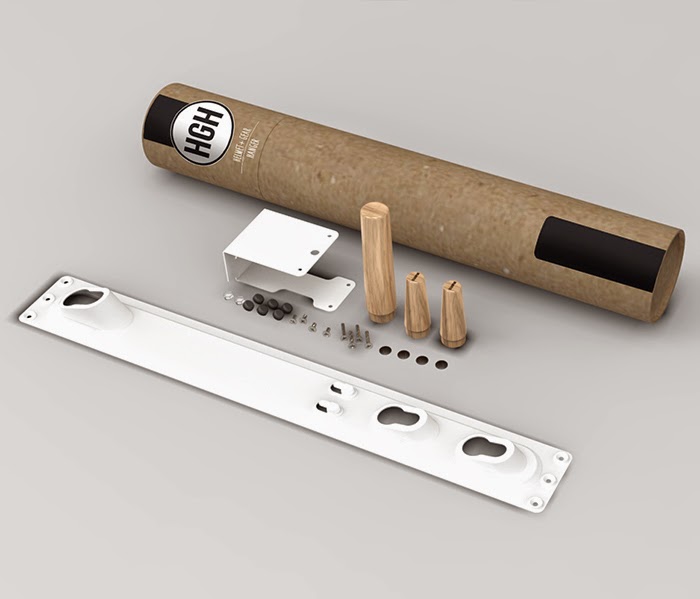 The HGH gives you the ability to hang it on the front or back of a door or screw mount it to the wall in your garage or home. The sturdy hanger will keep all you gear off the ground and in one convenient location.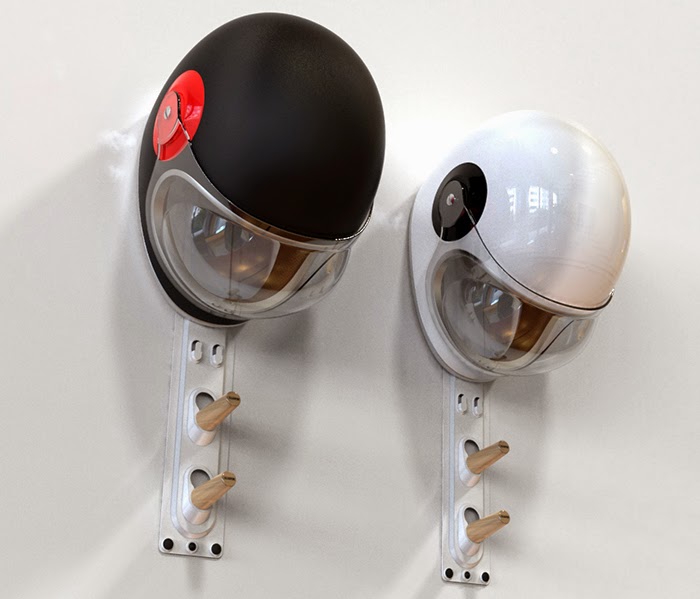 Two wall mounted Helmet and Gear Hangers
The project is still in its prototype stage and they need help raising the funds to pay for purchasing the expensive tooling required for a pressed metal product. It will also cover the steel metal, timber, powder coating and packaging required to put these products together and get them out.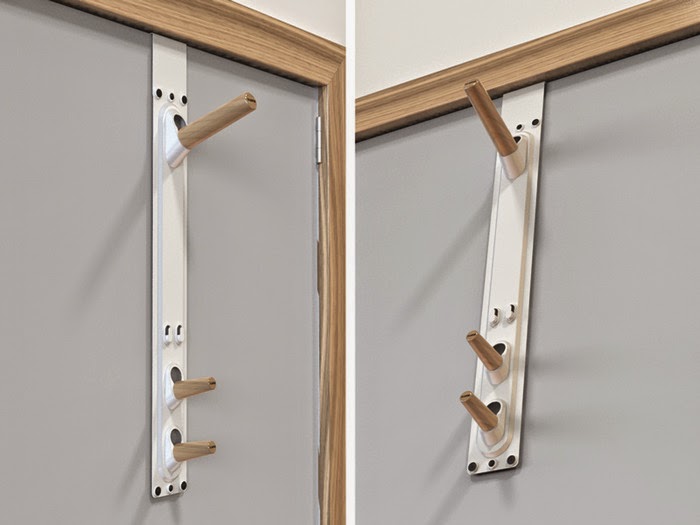 The Helmet and Gear Hanger with door mount attached
Lots of care has been made in regards to aesthetics but being the clever guys they are, plenty of care and thought went into the designing a product that could also lend itself to disassemble allowing for reasonable (international) shipping.
Head on over to their
Kickstarter
page, pledge a few bucks and reserve your very own Helmet and Gear Hanger. We can't wait to have a handful hanging in our shop!