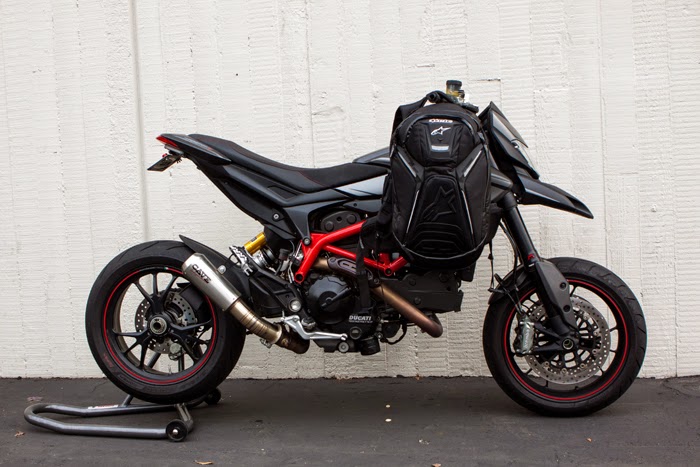 Riding a motorcycle is better than riding a car in virtually every circumstance. That being said, there is one major drawback to riding a motorcycle; the lack of trunk space. Choosing the right bag can be key for lugging around the essentials. For those of us who commute daily on a motorcycle, having the right bag can make the difference between a getting to point B with all your stuff in tact or getting there with a water-soaked laptop… Today we take a closer look at the Alpinestars Tech Aero Backpack.


First things first, not all bags are created equal. If you're shopping for a bag that will be used primarily on a motorcycle, it will serve you well to get a bag designed for motorcyclists. Sure, there are plenty of other standard backpacks that will work but there are subtle "moto-friendly" features that will be lacking in the latter.
While shopping for the right backpack, we came across California-based company Motorcycle House. They have a large range of motorcycle specific backpacks, were quick to respond to our questions and provided fast shipping.
While the Tech Aero bag doesn't have massive capacity, it does provide plenty of space for the urban commuter. The i
nternal laptop sleeve will provide ample room for most 15" machines and holds our Macbook Pro like a glove.
The Tech Aero is expandable, going from 16L to 26L (approx).
The water resistant fleece lined audio pocket protects fragile items like cell phones and has a headphone exit port. While there is only one main pouch, the internal organizer pockets all you to help keep everything in order.
The built in rain cover has already come in handy
Sternum "map panel holder" makes it easy to check your digital map on the go
There's an internal sleeve for the Alpinstars Bionic Back Protector (sold separately). We've yet to try the back protector out ourselves, but that's coming next.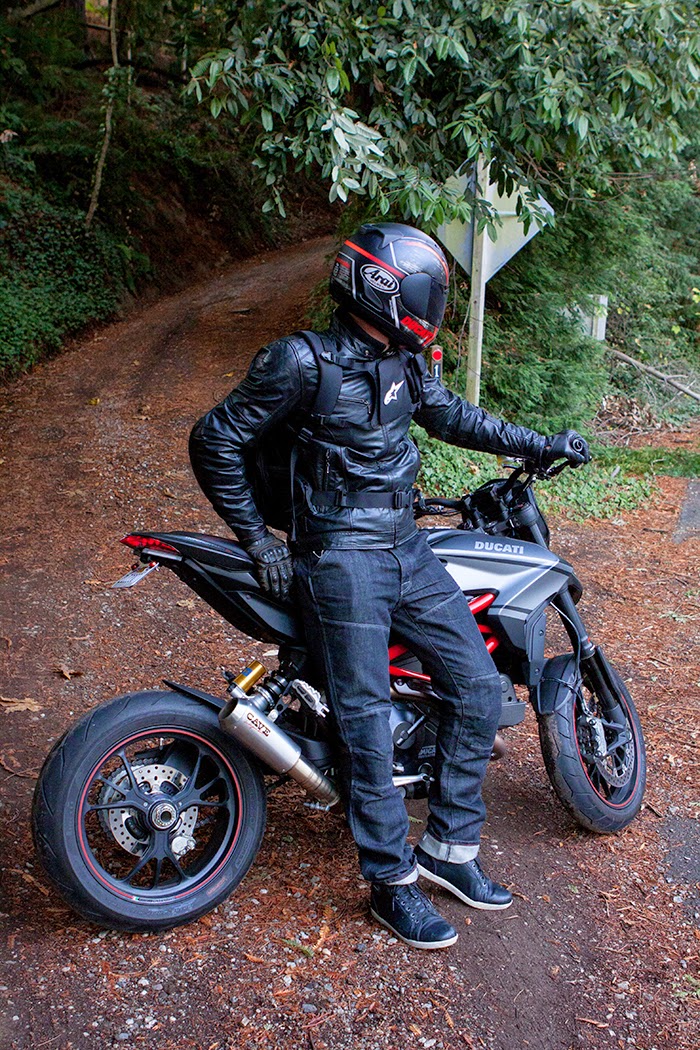 So far the bag has weathered a few rain storms, handled a spilled lunch, been tossed around and has handled everything we could throw at it. Both the A-Stars Tech Aero bag and Motorcycle House are Bullitt approved.
Snag your very own from Motorcycle House here.