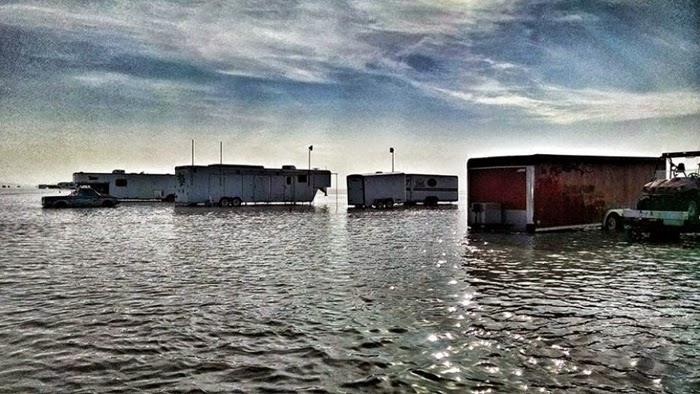 Bonneville's Speed Week has been canceled after heavy rains flooded the salt flats, making it impossible for racers to compete. The SCTA (Southern California Timing Association) Board is currently on the salt, and has determined that the standing water will not dry in time to hold their annual Speed Week event.
The Board is discussing the possibility of extending their next event – World Finals (Sep 30 – Oct 3) into a full week of racing as a sort of delayed Speed Week but likely many who planned to be there this week will be unable to attend.
This would have been the 100th anniversary of Bonneville's first world record, and racing was supposed to start Saturday. I personally have a couple of friends who were planning to be out there and I know will be bummed for sure.