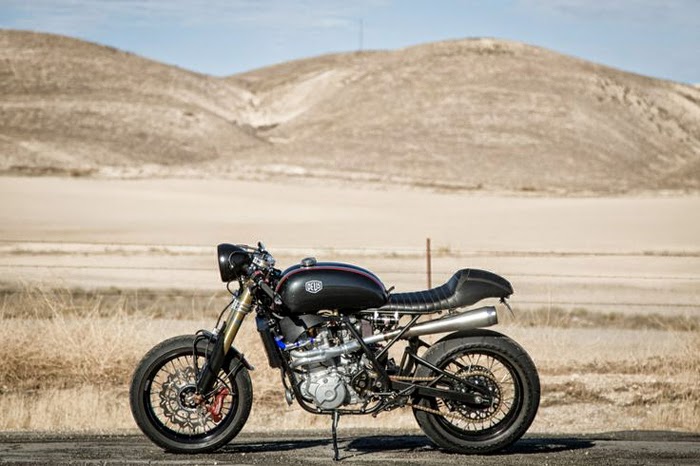 We've got a special place in our hearts – and garages – for this new generation of dirt-bike turned two-wheeled urban assault vehicle. There's been more and more popping up these days but the true masters of this feat have to be Roland Sands and Michael Woolaway. What you see here is another Woolie Wonder – an XR650R Baja racer transformed into a true modern street tracker that looks like it could just about go anywhere. It wasn't until we saw the video (below) that we realized it can attack a track too.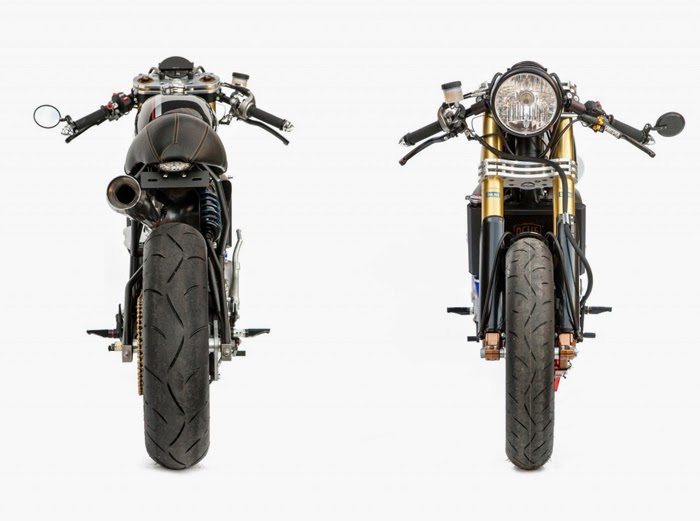 Like most of Woolie's builds, there are tasty bits all over the place, but you almost have to search to find them. Clean, high-end and subtle characterize the Dues builder's style.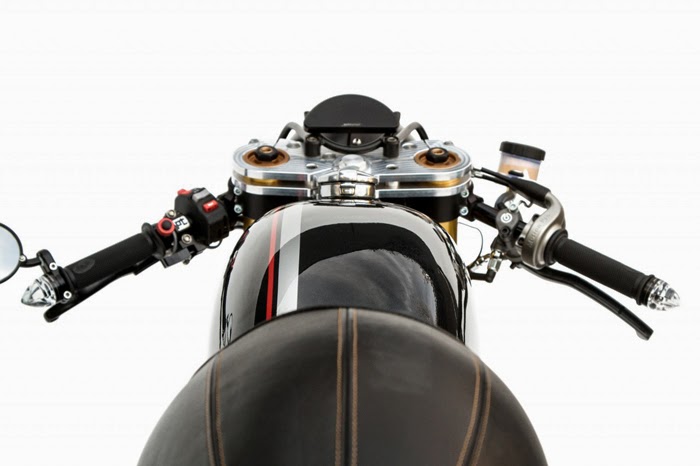 The frame consists of a custom chromoly frame and swingarm, supported by Racetech shock in the rear and Ohlins up front. Nestled neatly in the middle is the powerplant – a HRC Johnny Campbell spec Honda XR650R motor with oversized valves and a Carrillo rod.
If after seeing this video you don't feel like jumping out of your seat and going for a ride you may need to check your pulse!