Jewelry with some swagger
You may already have your perfectly broken in leather cafe racer jacket, but have you completed the look with the right accessories? Schott NYC has a new nautical-themed jewelry line that is sure to bring out your inner pirate.
A prime example is their Compas Signet Ring above. The edge of the ring reads 'Omnes Qui Errant Non Pereunt' which translates from Latin to 'Not All That Wander Are Lost', a quote from J.R.R.Tolkien. And for those top secret missions, the ring is a working wax seal and it comes with one stick of red sealing wax so you can seal them like a boss.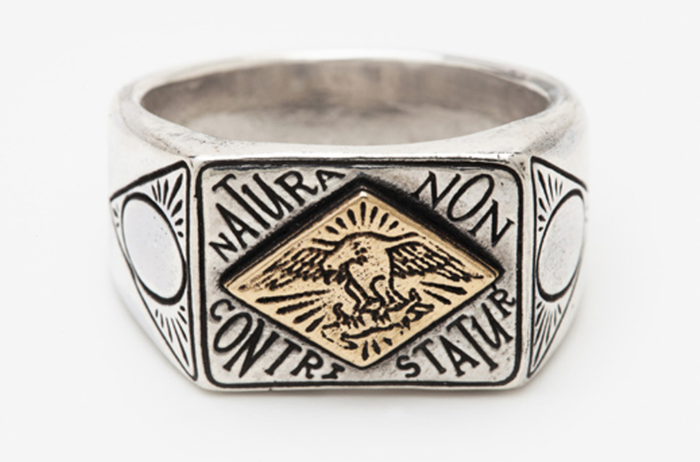 The Natura Signet Ring comes in oxidized sterling silver with an insert of an eagle carrying away a rabbit in brass. The ring reads 'Natura Non Constritatur' which translates from Latin to 'Nature Is Not Saddened'.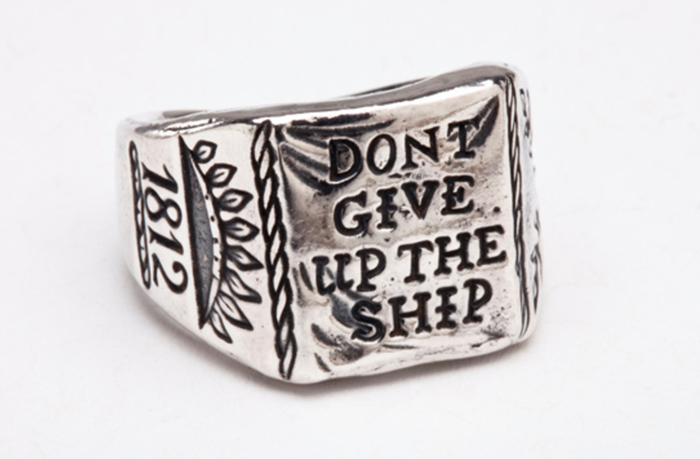 The Don't Give Up The Ship Ring pays homage to the immortal words emblazoned on the battle flag of Captain Oliver Hazard Perry aboard the USS Niagara in 1813.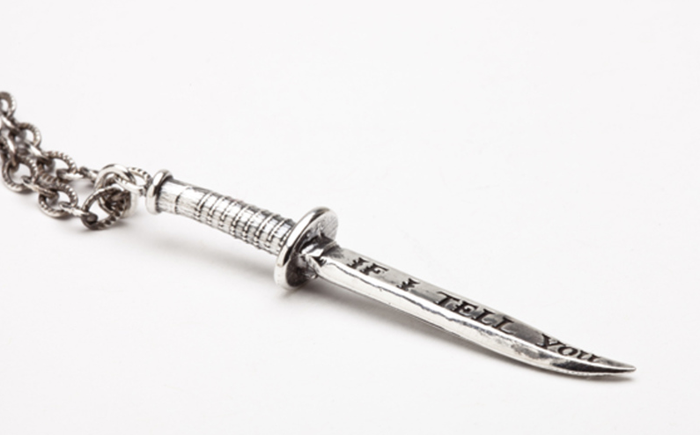 If Rings aren't your thing, the Code of the Sea Necklace may be just what you need. This necklace serves as a reminder that loose lips do indeed sink ships and sleeping dogs are better left to lie, proclaiming 'If I Tell You I Have To Kill You' on the blade. It's safe to say this ain't yo mamma's necklace!