We've always been big fans of supermoto/cafe racer combinations. Basically any bike that is lightweight, quick and fun to ride works for us. Strip off some unnecessary plastic and loud colors, add some classic styling and you yourself a winner. That's exactly what chief wrench for Deus Ex Machina in the US, Michael 'Woolie' Woolaway has done here with the 'Dakdaak'.


The bike runs a Honda CRF450X stage two motor prepped by Jim Wood at Southland racing with two-millimeter oversize stainless steel valves for longevity. The forks, also from the donor CRF450X, were re-valved, shortened and adjusted by Ed Sorbo at Lindeman Engineering.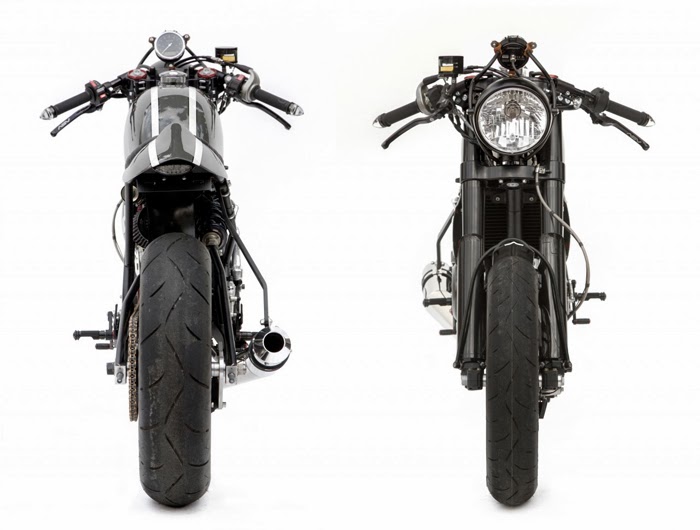 Its tank shape is almost identical to big brother Boodaak and also features a chromoly frame and swingarm but the low slung exhaust and angular radiator scoops give Dakdaak a more aggressive appearance. The seat design was inspired by Porsche Speedster-style humps.

The speedo/tach mount replicates a 1940's style execution by using leather to put the gauge in a soft suspended state. As always much care is given to use as many American made parts as possible.

The Dakdaak looks like a blast to build and Woolie himself says, "Dakdaak is the pinnacle of all street bikes I've built. The way that it handles and rides is just amazing". What do you think? Is this a bike you'd like to own?