Ever since the dawn of man, we have strived to go fast. Motorcycle enthusiasts and gear-heads perhaps have this desire slightly more so than the average Joe. A few such men – Matt Markstaller, Bob Carpenter, and Jason DiSalvo – have pulled together a team of people to restore Triumph Motorcycles' legacy in landspeed racing. Man's passion has always launched innovation, and these three men have set out to design, build and ride the world's most advanced streamliner, the Castrol Rocket.

Triumph held the title of "World's Fastest Motorcycle" from 1955 to 1970 with the exception of a brief 33-day period. The Triumph streamliners to carry world records were Devil's Arrow, Texas Cee-gar and Gyronaut X1, the last being at 245.60 mph (395.28 km/h). Today's bar now sits at 376.363 mph (605.697 km/h).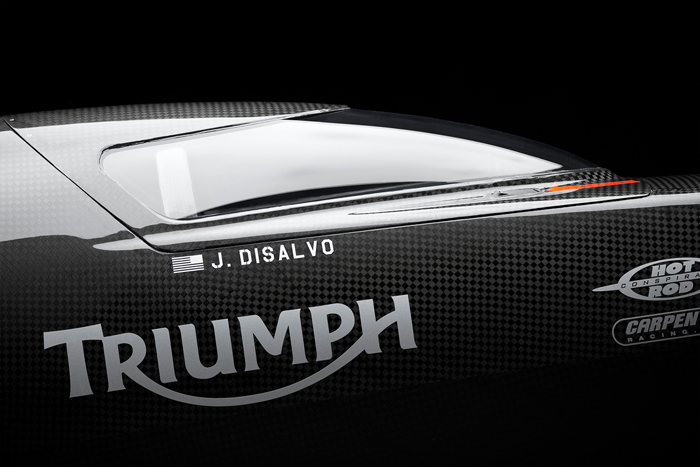 Images and copy via the Castrol Rocket website.