A Spanish-built Bonnie that's right up our alley
Here at The Bullitt, we're no stranger to modified Triumph Bonnevilles. There's no doubt these bikes beg to be customized, and with so many being done, it's harder to stand out from the crowd. It can still happen…there is, in fact, room for more good looking Bonnies out there, and this fine specimen is exactly that. Macco Motors' "Dusty Pearl" started it's life as a mag-wheel Bonneville SE.

 The bike's owner initially wasn't too into customized bikes but after seeing Macco's first build he fell in love with their style and wanted to change everything.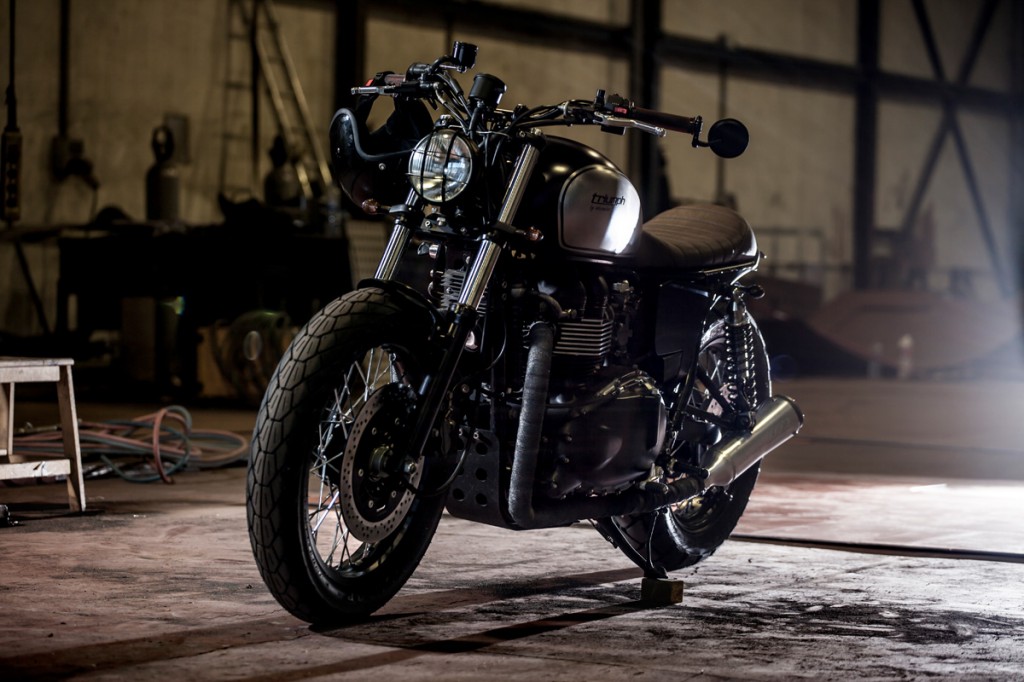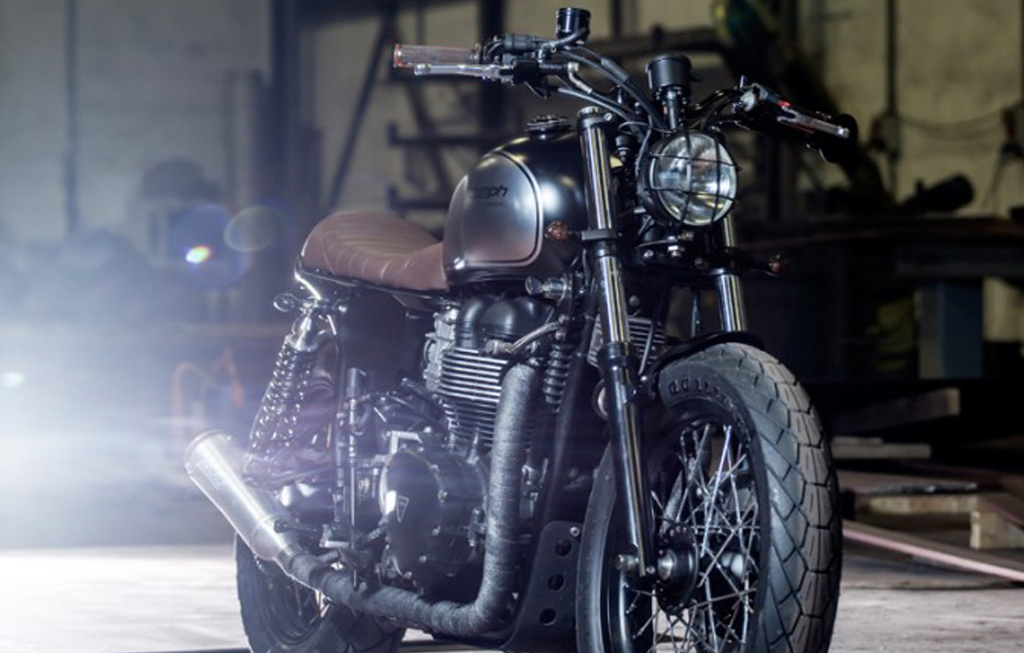 The premise was to make an industrial-looking bike yet retro at the same time. The first modification was to change the original mag wheels to spoked wheels. Once they cracked the egg, the decided to make a full omelet, changing nearly everything on the bike.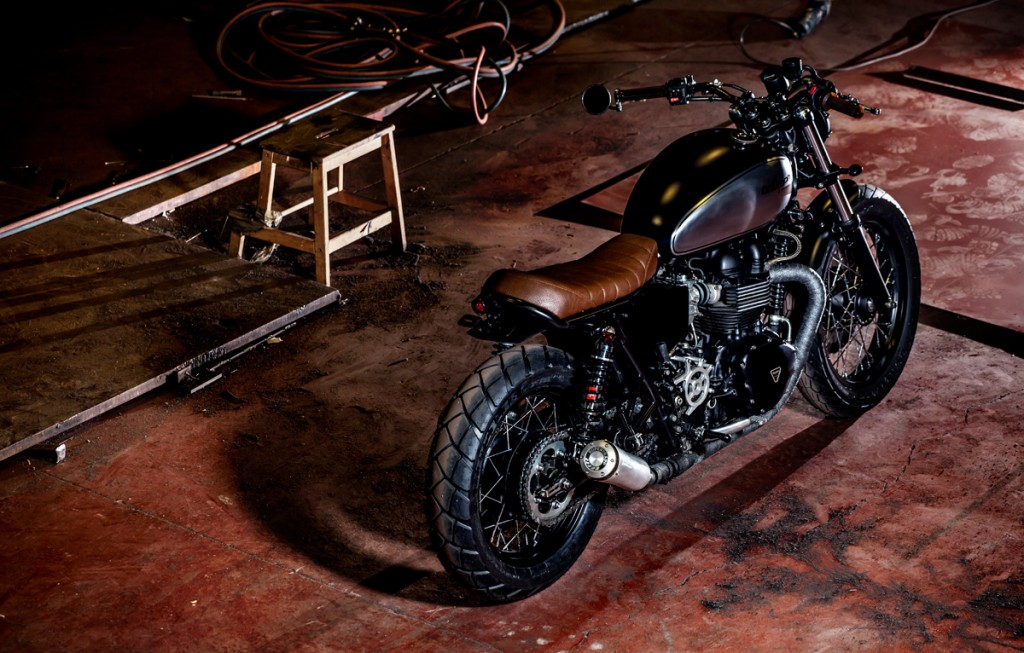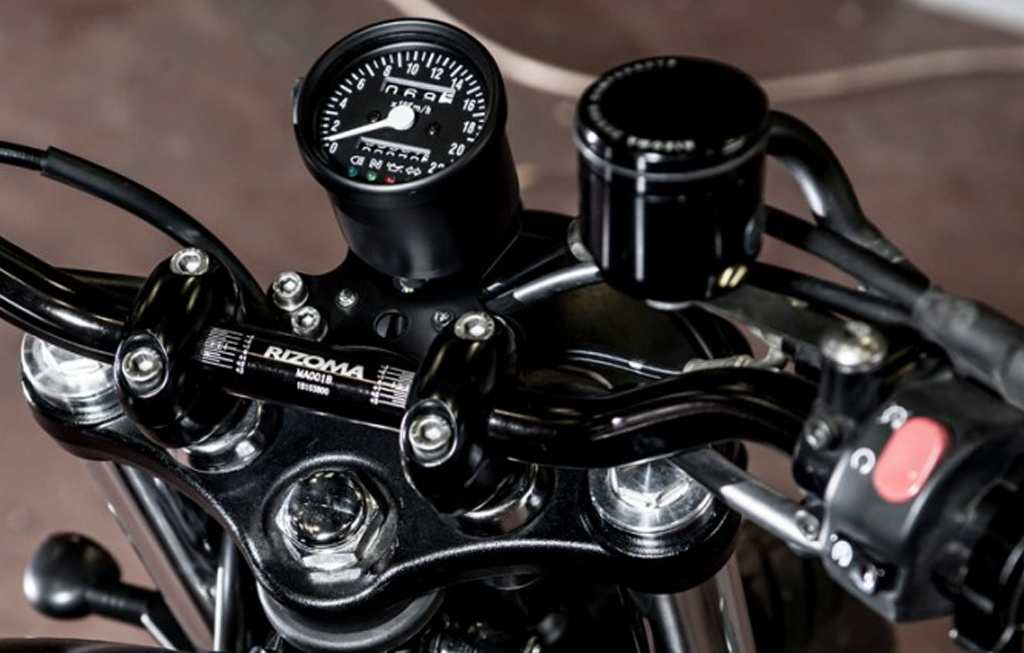 According to Macco, the most note-worthy contributions to Dusty Pearl are the handmade seat and the rear side panels that leave the rear brake brake pump outside. Some of our favorite mods are the Supertrapp dual mufflers, the beautiful paint scheme and the seat/tail combo. All in all, it's a job well done.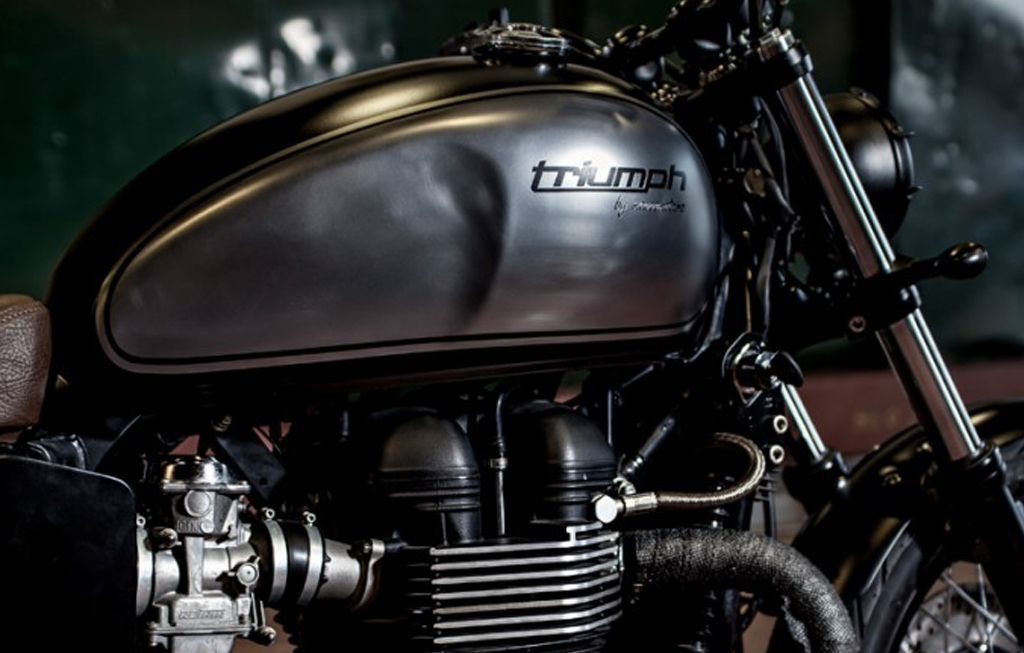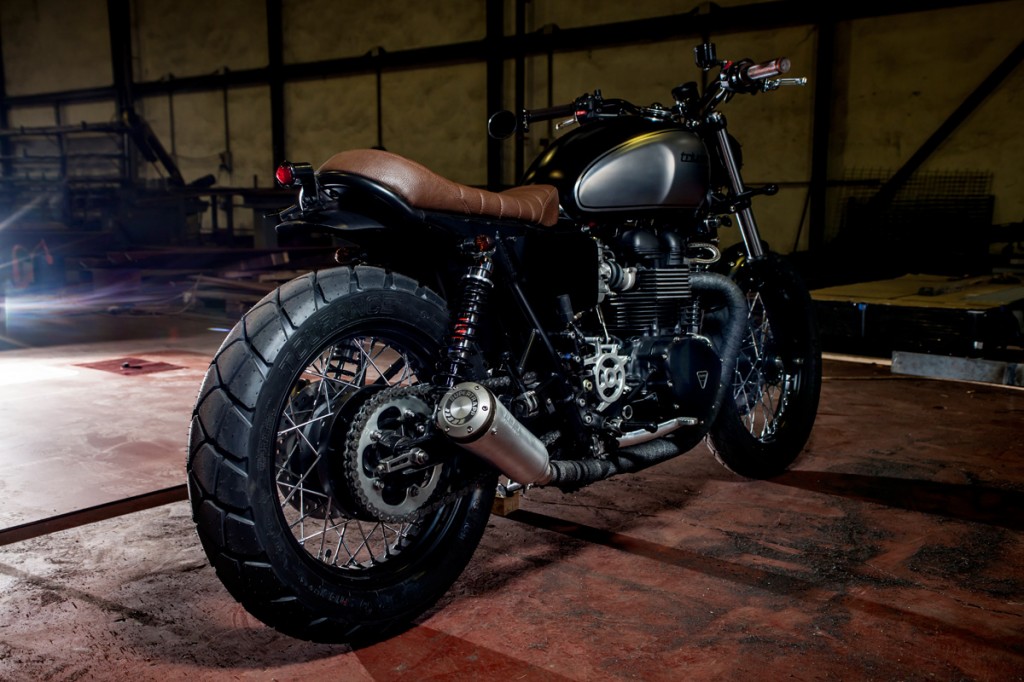 Note-worthy specs:

· Rizoma 22 mm handlebars
· Short control levers polished
· Tomaselli grips
· Single Speedometer
· Rizoma front brake reservoir
· Bates 5 ¾ headlight
· Mudguards and bracket by Maccomotors
· Rear Tire: Metzeler Tourance 140
· Front Tire: Dunlop 110
· Racing footpegs
· Side panels by Maccomotrs
· Progressive rear shocks Bitubo WME rear
· Progressive fork front springs
· Subframe chopped and looped
· Custom seat by Maccomotors
· Custom paint by Maccomotors
· Supertrapp exhaust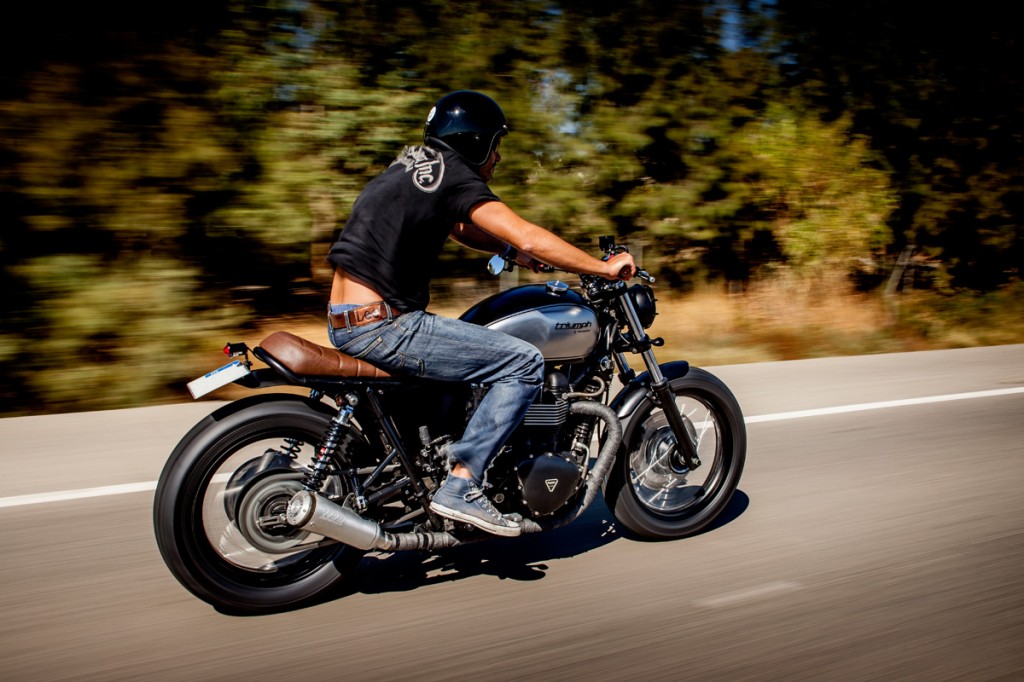 Macco Motors | Facebook | Instagram
Images by Sergio Ibarra from Semimate