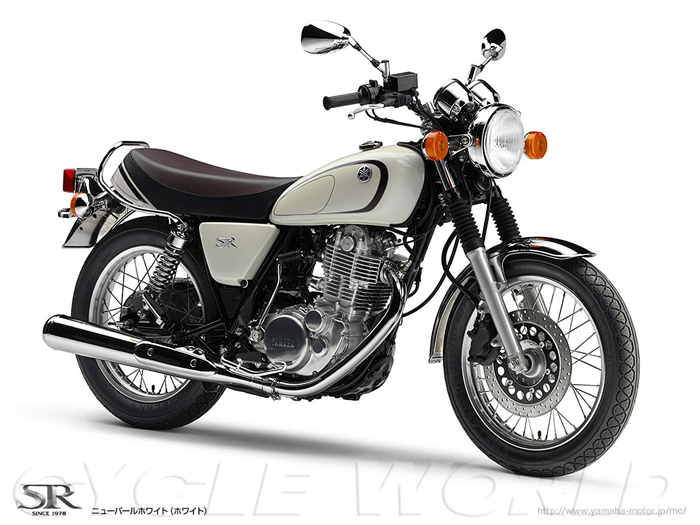 Recently, I saw Cycle World had a teaser of a potentially exciting addition to the American tarmac; they had spied a SR400 – a 400cc single in the Southern California hills. This is a relatively lacking category here in the US but I feel has great potential. Lighter, smaller displacement bikes with retro styling and smaller price tags are sure to attract first time riders, cafe racer enthusiasts as well as riders who maybe had one in the past. I feel there is room in US showrooms for this bike. What do you think?
Here is what Cycle World had to say:
Spied in the U.S.: 2012 Yamaha SR400
Manufacturer plate on a Japanese-market SR400 Single in Southern California.
There are a few key elements that come into play when I select a location for a CW photo shoot: a twisty road, clean surface, eye-pleasing scenery and low traffic levels. It would appear motorcycle manufacturers search for the same qualities on their evaluation loops.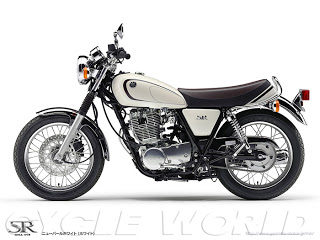 At least it sure looked that way when I was snapping photos recently on a secluded backroad for an upcoming story. A brand-new-looking, cream-white Yamaha SR400 cruised by and, whaddya know, it was fitted with a manufacturer plate! Because my camera was sitting on a tripod across the street, I was unable to get that rolling "spy" shot my boss surely wanted, but the bike looked just like the one in the picture above lifted from Yamaha Japan's website.
I guess Honda, with its new CB1100, is not the only Japanese manufacturer that thinks buyers are looking to shop retro. And what's more retro than the kickstarter on this super-cool Japanese-market 400?!
Manufacturers bring lots of bikes sold in other markets to the U.S. to test. I wonder if Yamaha might be thinking about bringing the SR400 stateside. What do you think? Is there a market in America for a retro-style 400cc Single?