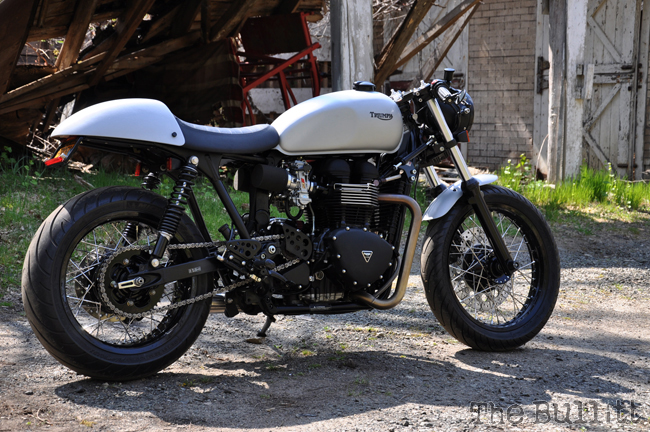 –>
There's been some discussion around the café scene whether a "custom" is truly a custom even though the bike hasn't been hacked up, rewelded, etc. As I argued with our recent feature on British Custom's Thruxton, a bike can still be a custom utilizing bolt-on parts. Biran Ballard of Sloatburg NY is another such example of this.
His 2007 Triumph Thruxton has been tastefully customized and looks stunning. There are no crazy frame modifications here, nor has he bored-out the engine but he's put together a rippable and clean custom café racer.
Everything that was done to the bike besides paint and powder coating was done in his shed. Brain had his street glide on eBay when I found out his wife was pregnant and was offered this bike and cash as a trade for it and he jumped on it.
When asked about his favorite mod, Brian responded, "I absolutely love the FCR 39s. They were the single best mod I added to the bike. Carlos from TPUSA had them pretty damn close out of the box, I had to make one needle position change." He would also like to thank his wife Alyssa and daughter Angela for putting up with his long nights in the shed.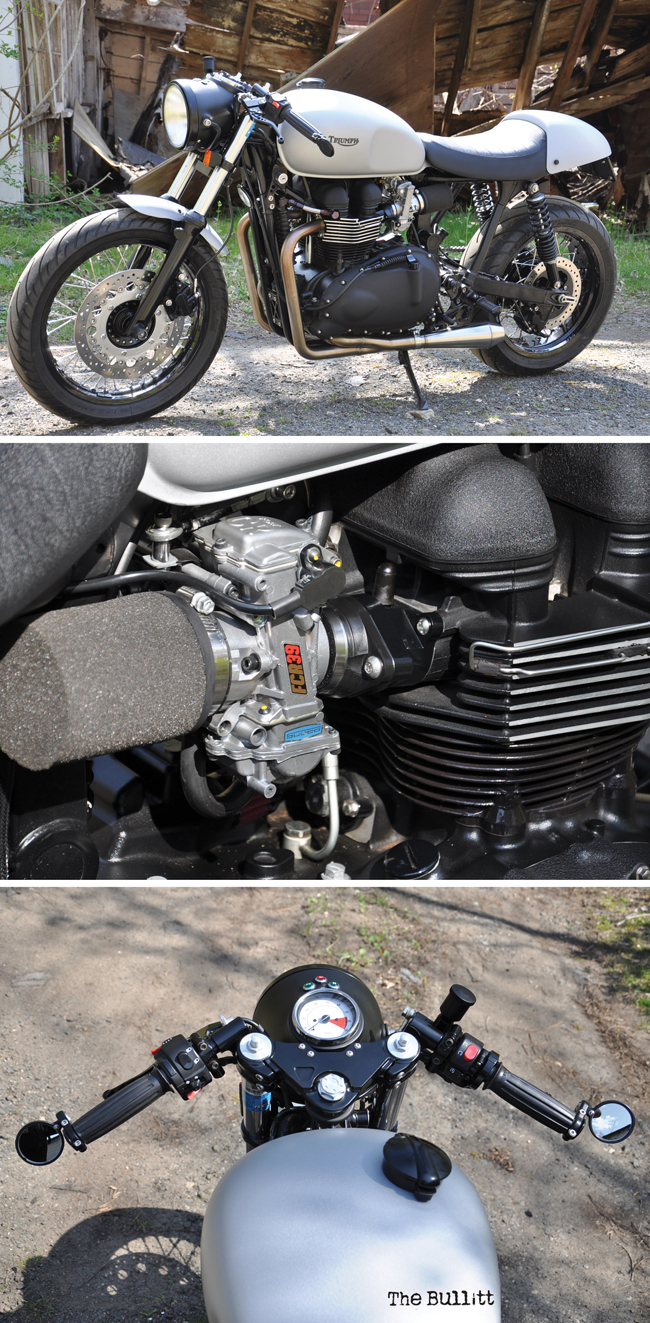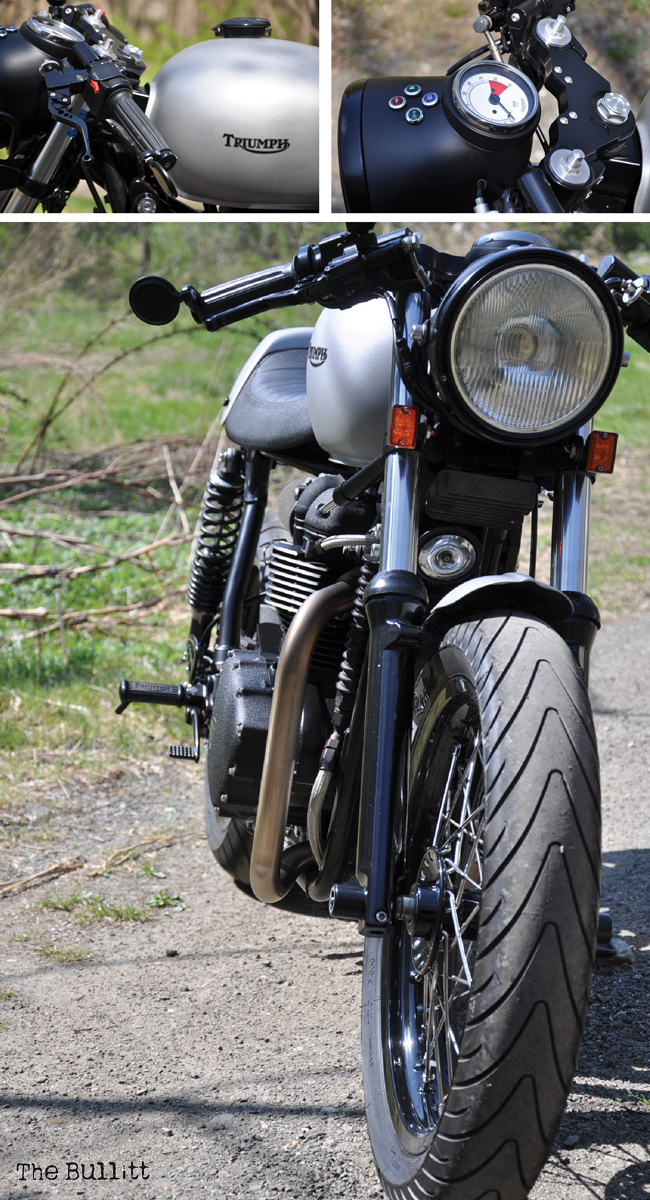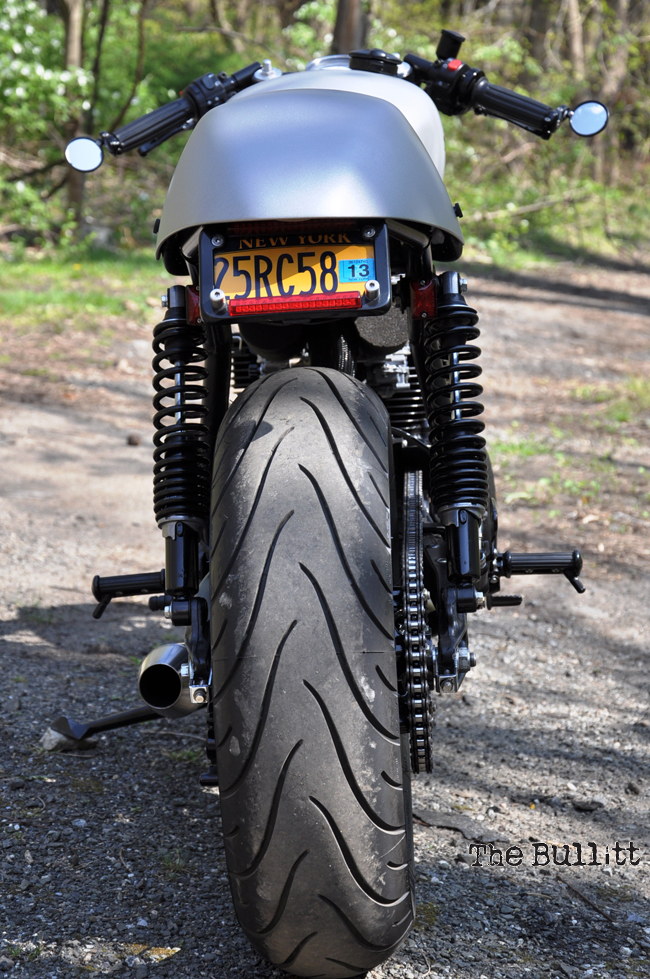 Hot Rod Flatz Silver Sled Metallic
Shaved rear passenger pegs and various tabs off of the frame
Wiring and Shorai battery mounted under seat cowl
Michelin Road 2 Tires: 110/80/18 front and 170/60/17 rear