Roland Sands has done it again. Taking a KTM supermoto and turning out a stunning café racer.
All the body work is hand-made aluminum, fabricated at the RSD compound. FMF did a trick titanium exhaust and Chris Wood at Airtrix delivered the Candy Orange Flake paint on the tail, tank and headlight mount. This one is street legal, ultra-light and has just enough horsepower to get you in trouble. Forks and shock have been lowered considerably. More on the build here.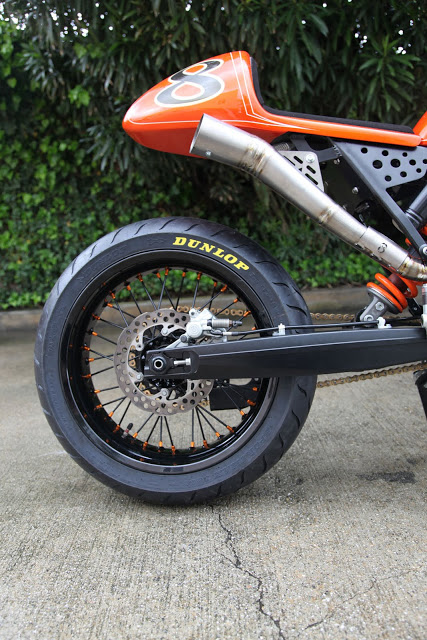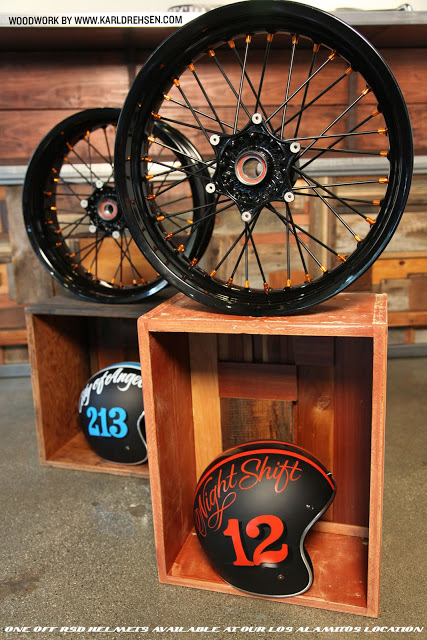 The pretty girl pictured with the bike is not a model…she's the owner!!