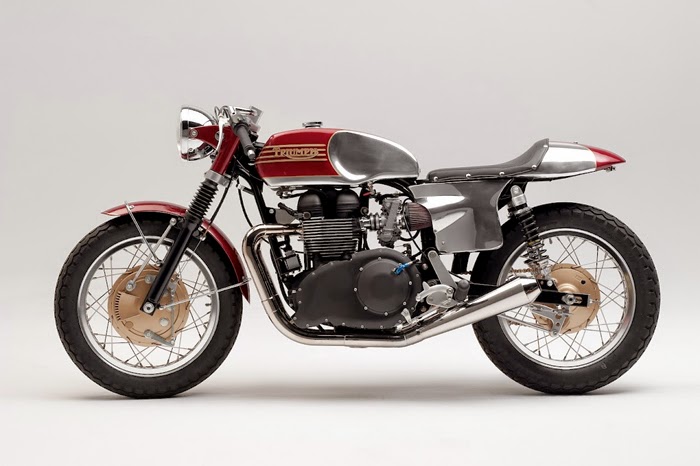 Don't let the drum brakes confuse you..This is a modern Triumph Bonneville built by Streetmaster in Irvine, California in conjunction with Mule Motorcycles. At first glance it's almost hard to tell how much work was put into this bike, but upon inspection you will find some tasty bits such as the custom frame, reworked cylinder head, 39mm Keihins, lightened flywheel, mappable ignition and aluminum primary cover.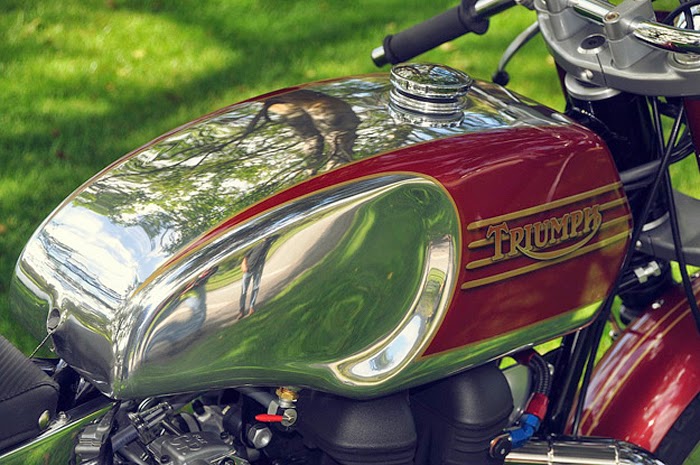 It seems crazy to take a bike with disk brakes and convert them back to drums. The front hub is a brand new 4-leading shoe Grimeca and the rear hub is from a 1976 XS650. According to Mule, people generally look at a drums and say it looks cool but probably won't work! He says, "Well I can say that this hub is about equal in power to a stock single disc on the current Triumphs. Lot of work to get 'The Look', but it does work well."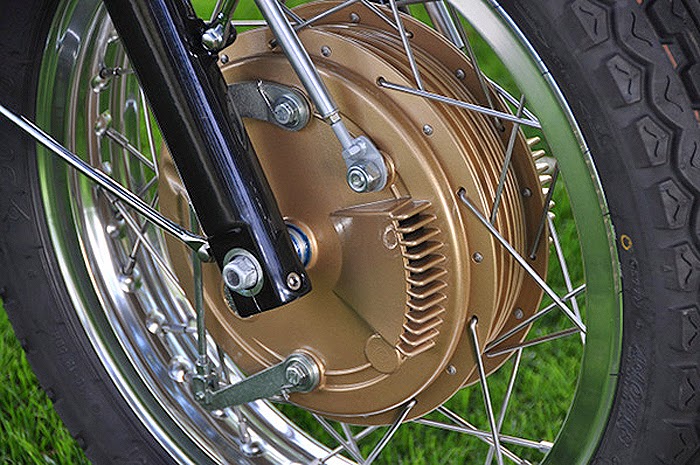 This build is a great example of artfully merging vintage style with cutting edge technology to put out a true, modern racer. A full write-up can be found at Bike Exif.