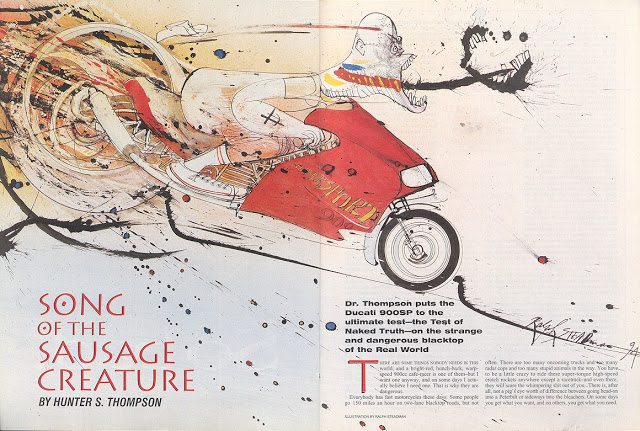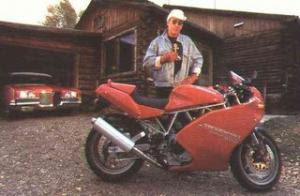 Hunter S. Thompson has a way with words. He's so blunt, so real. He is able to paint pictures so vivid they almost surely couldn't be replicated. Enter Ralph Steadman…the artist behind all of the "Gonzo Art" you see as in the piece above. After reading Thomspon's work, and seeing Steadman's art, I am convinced that he has somehow crawled into the author's twisted head and stole these images straight from his imagination.
I've always been a fan of Hunter S. Thompson and have never stumbled across this great short story, until today. Hunter S. Thompson, a new Ducati, drug referrences, and the ongoing pursuit of the Cafe Racer. Sounds like a match made in heaven to me!
You can ready a full (albeit unauthorized) reproduction of his work here.