Digging this KTM supermoto cafe racer
I recently came up on a KTM 125 SX for virtually nothing (don't ask) but don't have much use for it.  I used to ride dirt bikes all the time as a kid but with a very limited schedule and minimal friends who still ride I was in search of something to do with this thing… That is, until I came across Roland Sands Design's KTM Cafe Custom.  This thing looks like so much fun! The simple idea of a supermoto cafe racer seems like so much fun. These are two things we love, so why not add them together?
Recognizing that his is a 530, and mine is a mere 125, you think it would still be worth the effort?  Who knows of some good places to take a supermoto in Southern California?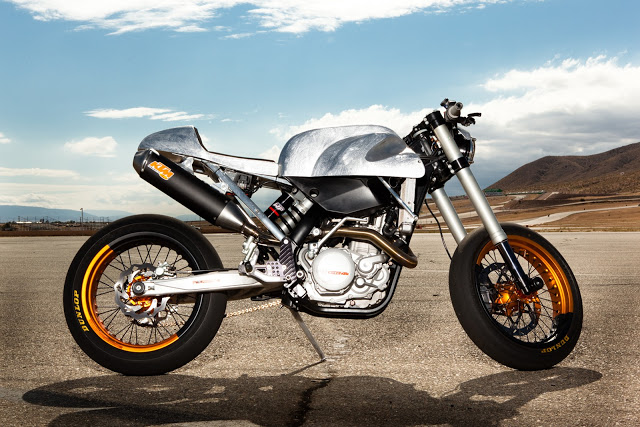 Here it is with a little different set-up: