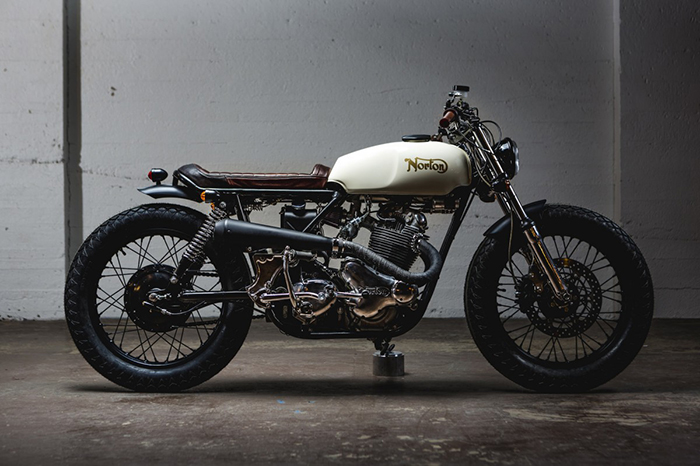 The Norton Commando is a classic British motorcycle that has enjoyed worldwide popularity for nearly half a decade. Like Triumph's Bonneville, the Commando is a popular favorite for a cafe racer and the like. There are no shortages of custom Bonnies and Commandos, but few have caught our eye like the clean 1974 Norton Commando 850 you see here. Built by Canadian crew Federal Moto, this little number is simple and elegant with a hint of hooligan thrown in.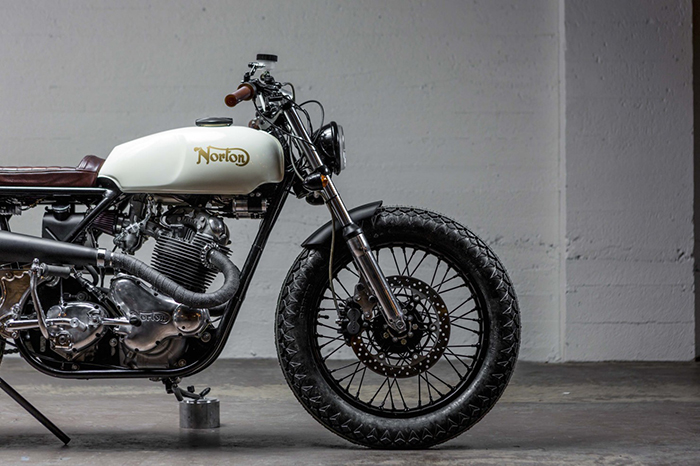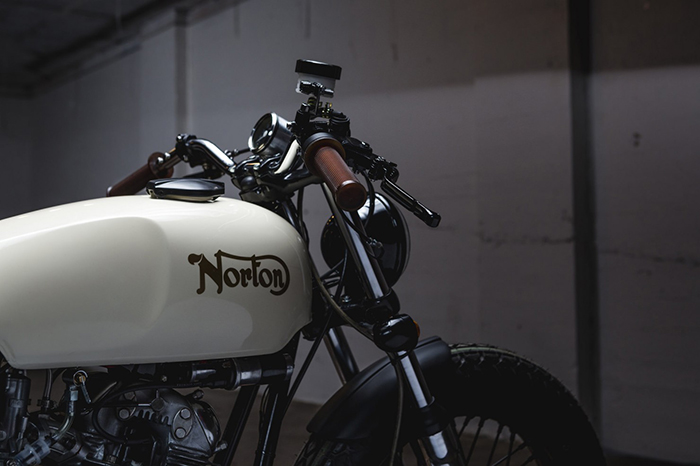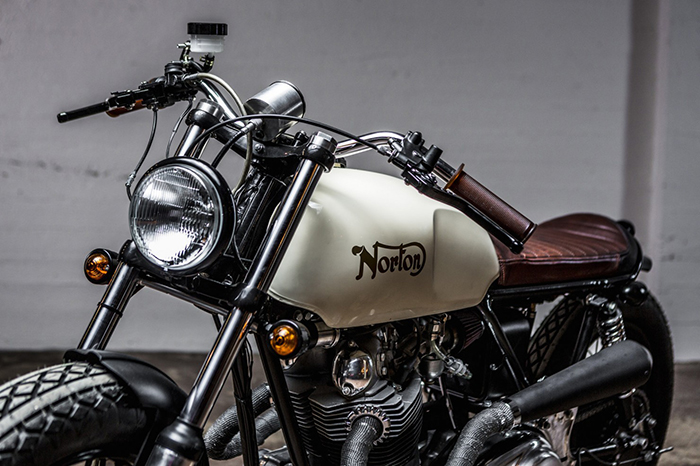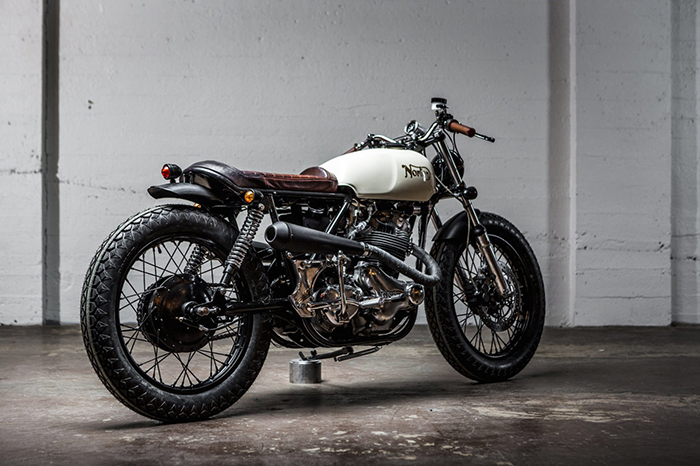 The guys describe the build on their site; "We wanted to create a brat style tracker that you could ride around the city, or cruise through the rockies all the way to the coast. We only had one condition: maintain the soul of the classic design and feel that Norton had built 40 years ago. We made some major design changes to the shape and feel of the bike, but the spirit is all still there. We can only hope that the employees at Norton would be fighting each other to take it for a spin if it rolled onto the factory floor."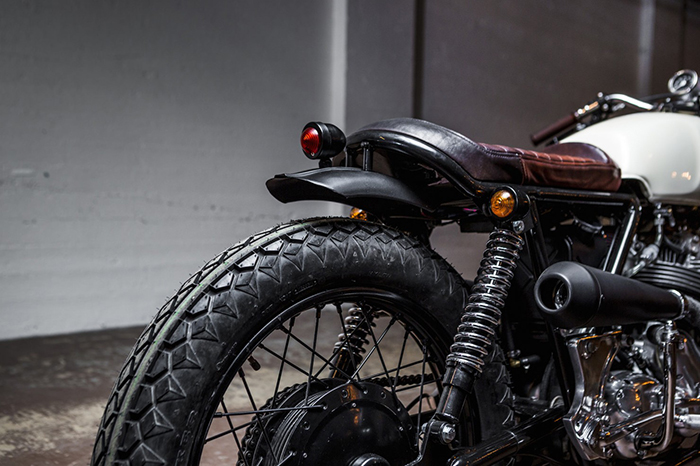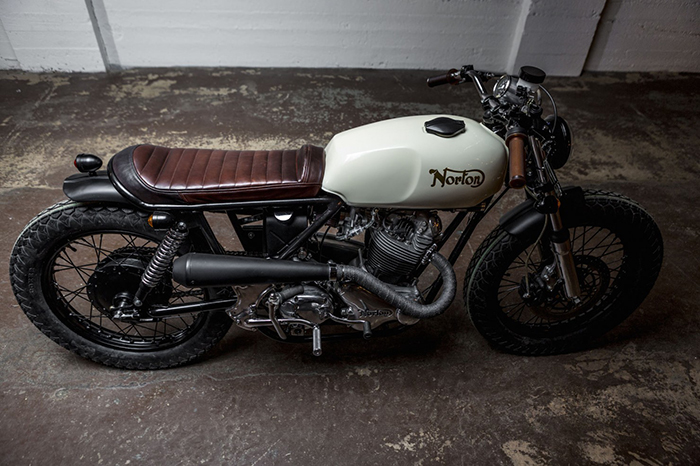 This is Federal Moto initial build, which they dubbed 'The Ace'. We featured their #2 build last year, a custom CB350 Scrambler named 'The Couch Surfer'. Since then they've come out with an XS400 cafe racer and have a few more in the works. Like we said last time, We'll definitely be keeping an eye on these guys, and if you dig what you see here, suggest you do the same.