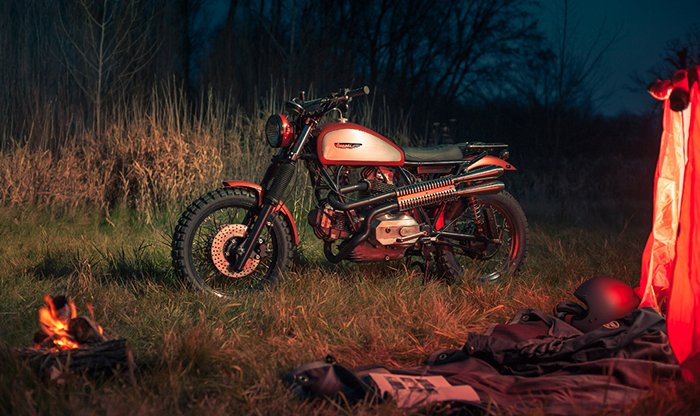 With so much Scrambler attention going on worldwide right now, Analog Motorcycles gets their timing right with their custom '75 square-case GT860 Ducati Scrambler. While there are plenty of modern options for someone in the market for a Scrambler currently, those who love vintage and custom will likely agree there's certainly something special about a one-off pieced together with love and care. Start with an 80's Ducati, grab an old Triumph Tiger front end, repaint this, re-coat that…now she's starting to come together. A big part of the excitement and appreciation of a bike this this is the journey it took to come to be.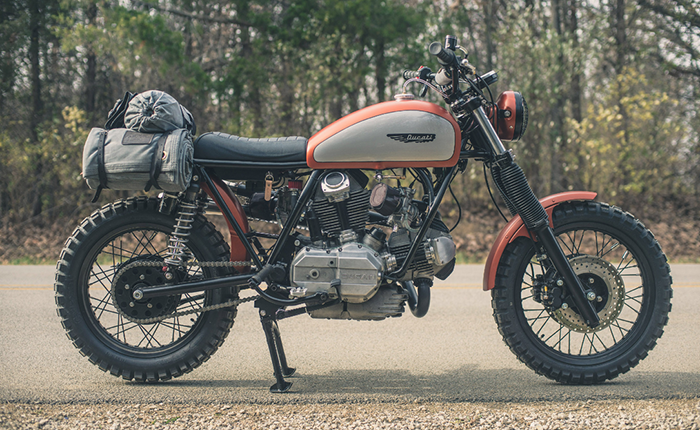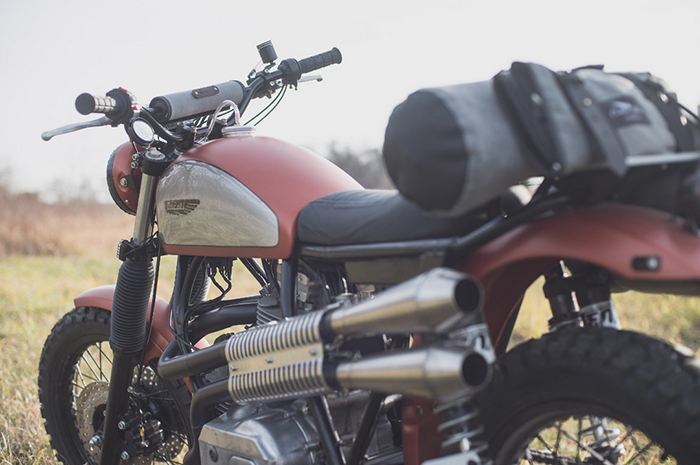 At first glance, we thought this stunning little number resembled our humble Bullitt CB (probably the header and pipe combo) but upon a deeper look it's clear that this thing is well above and beyond. No rock was left unturned on this build and it's clear that this thing wasn't built to be a trailer queen. Chris Hunter tells a great story of how this bike came to be and rather than try to recreate it, I encourage you to read the whole story here.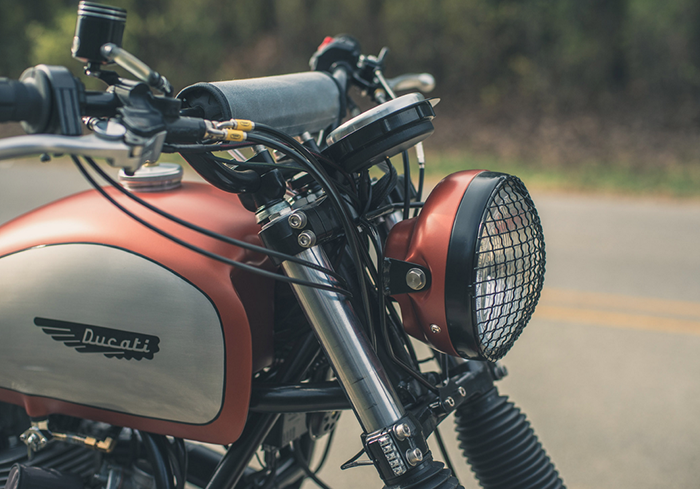 Is it just us, or is this square-case insanely cool?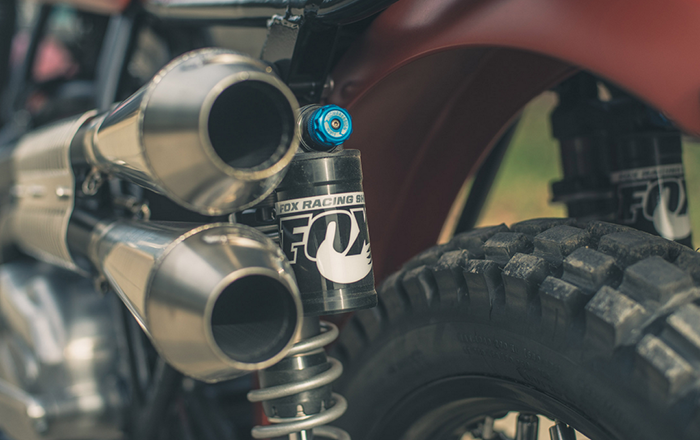 Fox shocks 1″ taller than stock ensure this thing can get after it.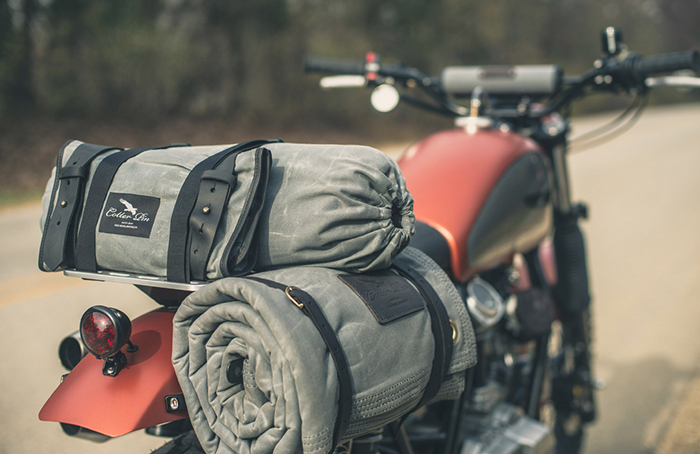 Bike specs:
Triumph Tiger Front end modified to fit

Fox Podium RC1 shocks (1" longer than stock)

Front wheel re-laced to 19" rim

Spokes and rims made by Buchanan's

Wheels rebuilt and powder coated

Tires Continental TKC80 Twin Duro

Sub frame shortened 4"

CB550 rotors on custom CNC'd spacers

Custom made Axle spacers mating Stock Ducati hub to new front-end axle

Top end refreshed by Darmah Dave

Carbs rebuilt

Custom made exhaust system using Cone Engineering parts

Ceramic Coated by Hy Tec Powder Coating

Tank designed by Analog and built by Craig at Rodsmith

Fenders bobbed and tailored to fit build

Custom made seat pan

Leather by Rod's Design

Paint Frozen Valencia Orange by Kiel at Crown Auto body

Powder coat by Analog and J&J Powder Coating

Completely re wired

Legendary GPS Speedometer and tach

LED taillight and signals

Earth X Lithium Battery

Cotter Pin (custom made) Adventure roll and Tool Book

Luggage rack, rotor spacers, and foot pegs CNC'd by Free Form Design

Custom made Luggage rack brackets Custom made Adventure Roll bracket

Custom made Headlight bracket

Headlight rock guard welded in place

Custom made brake lines by Hel

Oury Grips