The guys in

Bengkel put together a sweet little

ripper. Starting it's life as 1999 Honda GL Pro 150cc, it was quickly transformed. Their client asked them to make a version of another bike they'd built before, modeled after a Kawi W650.

The bike consists of a highly polished engine and a pool of antique white on the tank offer the only respite on this sea of black on black. Twin Daytona gauges, Japanese indicators, custom tank, seat, headlight with custom built stone guard, chain guards and the list goes on. See below for a full list of mods.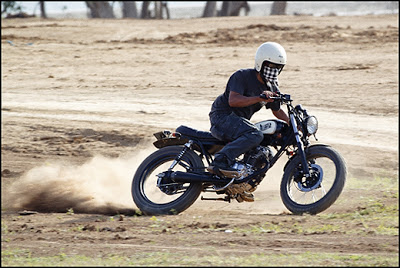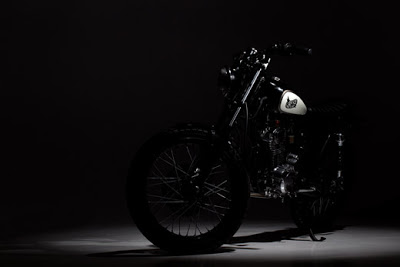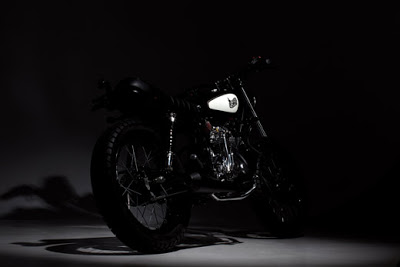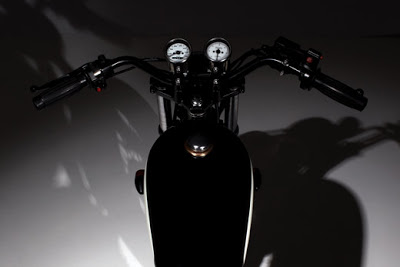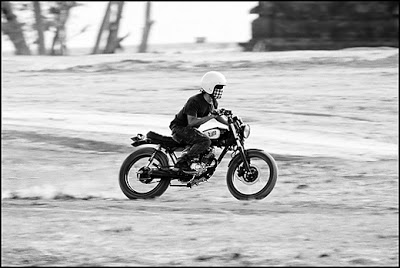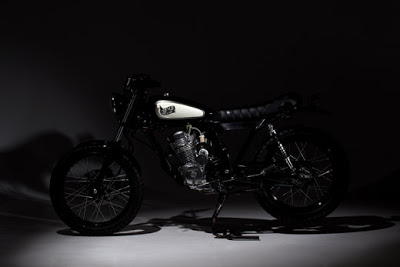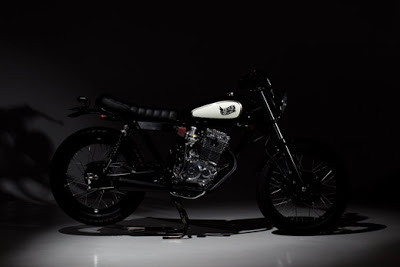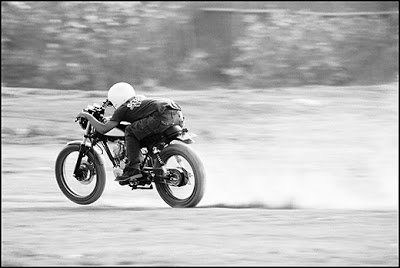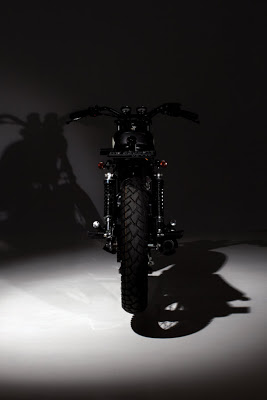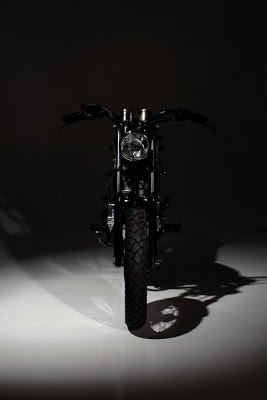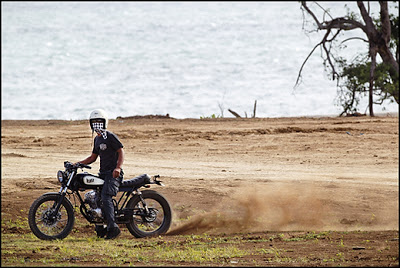 Custom Deus tank
Custom Deus exhaust
Custom Deus frame
Custom Deus surf rack
Custom seat
Custom black fender
Custom battery pan
Custom wiring harness
Black BSA handlebar
Polished engine
Mukuni PE 28mm carburetor
Posh air filter
Black gum grip
Custom small switches
Harley replica head light with grill
Imported Japanese Indicators
Square chrome mirror
Posh stop lights
Daytona speedo and tachometer
SSX 225 front suspension
Black GS 125 rear suspension
Rear; TK Japan black wheels 300/18 with 120/80 swallow tire
Front; TK Japan black wheels 250/18 with 100/80 swallow tire