Last Thursday was BA Moto's Bike Night. It was a good turnout with lots of cool bikes and good conversations. Be there next time!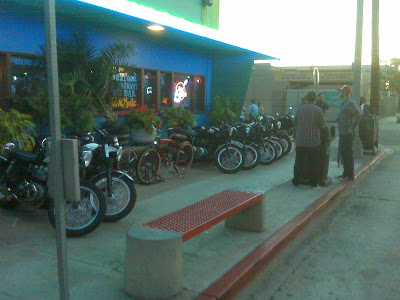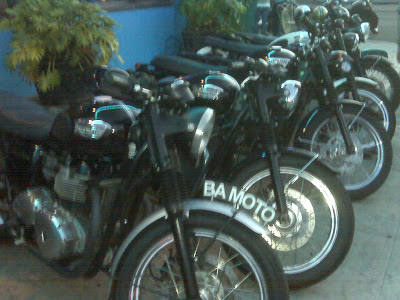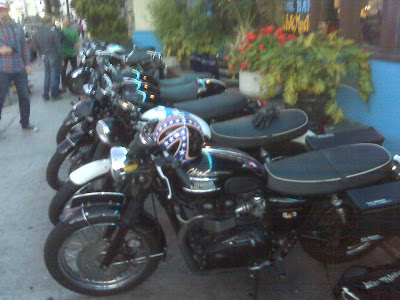 This '72 Norton stole the show that night but you won't be able to tell from my meager pic…I guess I need to start bring my SLR instead of relying on the cellphone camera. For more (and better) before and after images of this awesome build, check Ricki the Dude's blog.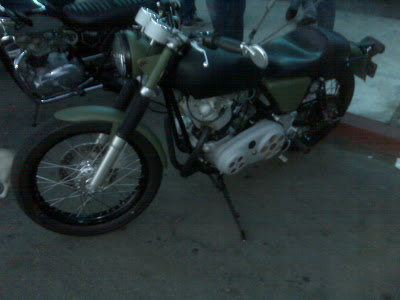 Another gorgeous bike. Can you guess the year of this one?