Buddy of The Bullitt, Steve West, recently shared a photo with us of a clean Triumph Thruxton R and had us drooling instantly. When we pressed him for more, he had plenty to share. After thumbing through the lot, we felt they were too good not to share here.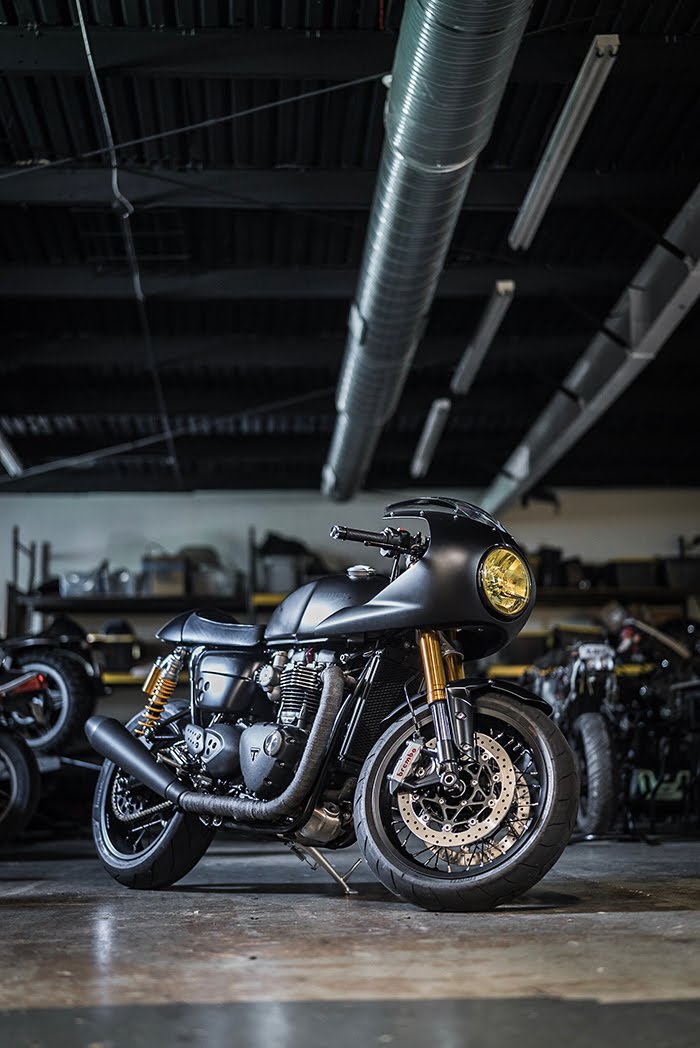 Steve West has already established himself as a popular jewelry designer, owning and operating the company Silver Piston. Recently, he's really taken to photography – and is clearly no slouch there either.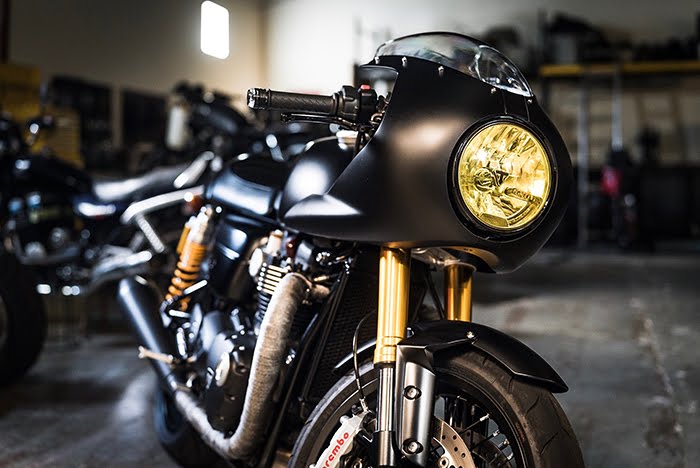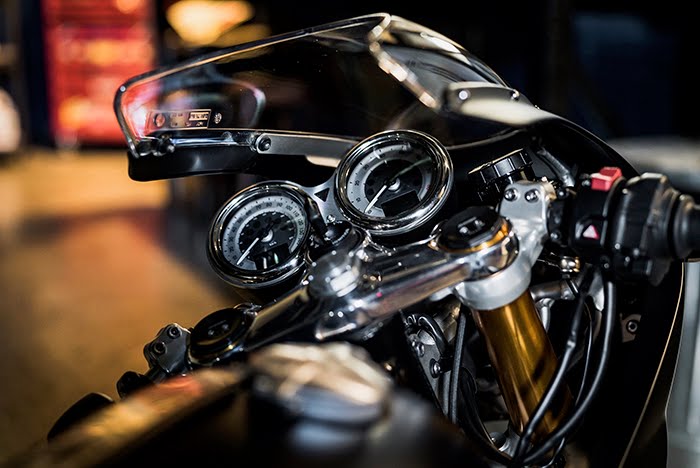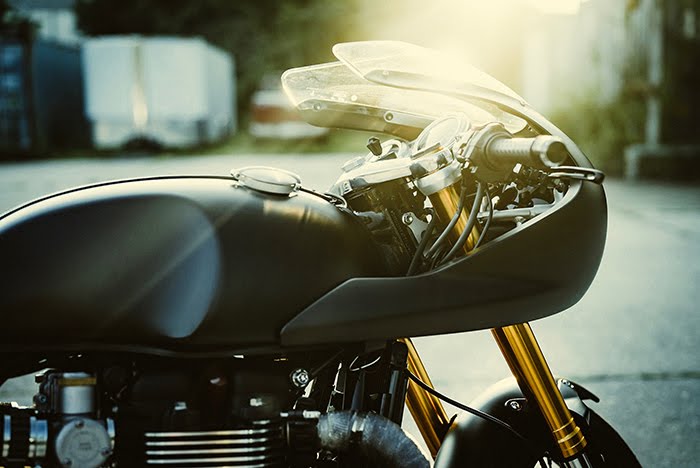 Sun flare, clip-ons, a bikini fairing, an unbranded tank…a classic match made in heaven.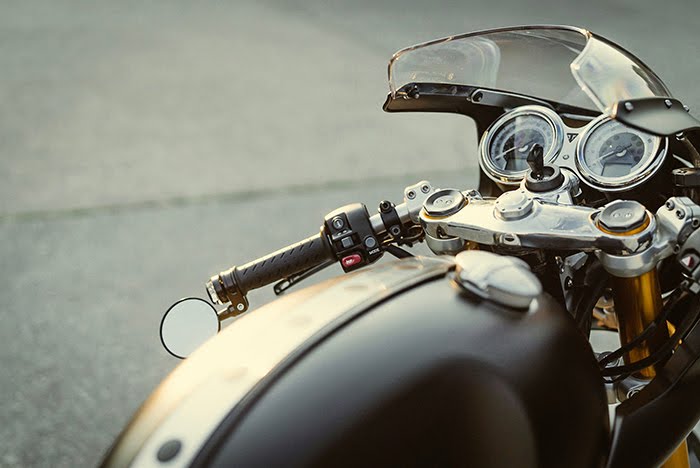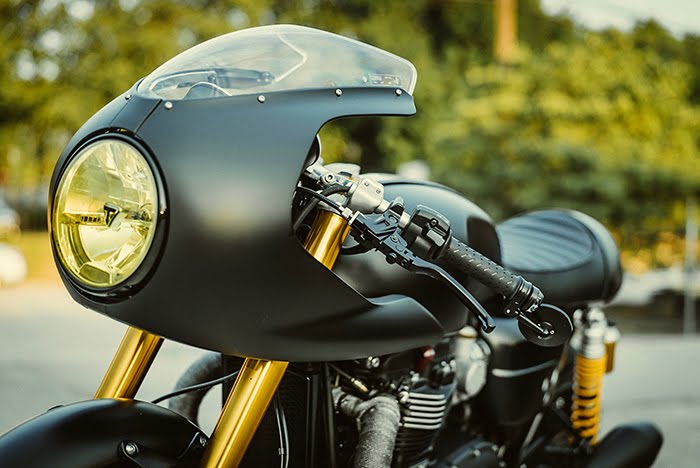 Yellow headlights are not always easy to pull off – kind of like bowtie – but when done right, can certainly look legit. We think with the gold Showa front forks, gold and yellow Ohlins out back, the yellow-tinted lens ties it all together.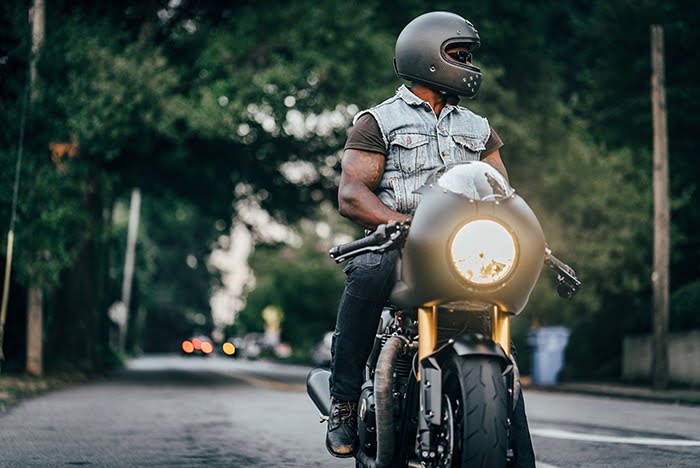 Owner Sekou looks the business on his Thrux. We certainly wouldn't dare get in his way!