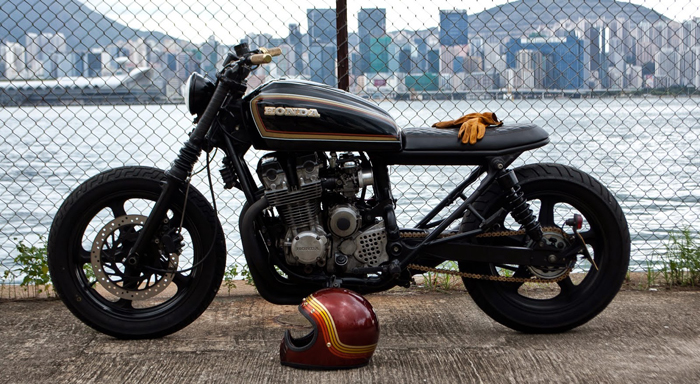 Back in 2012 we featured another build by Wesley Hannam of Abandoned Pier, his
Honda FTR223 'Yakuza' Street Tracker
, and today we'd like to introduce you to Soichiro. The unlikely donor was a 1991 Honda Nighthawk 750 which is now virtually unrecognizable in its current state. Wes has managed to turn the less than attractive Nighthawk into a clean little brat-style bobber.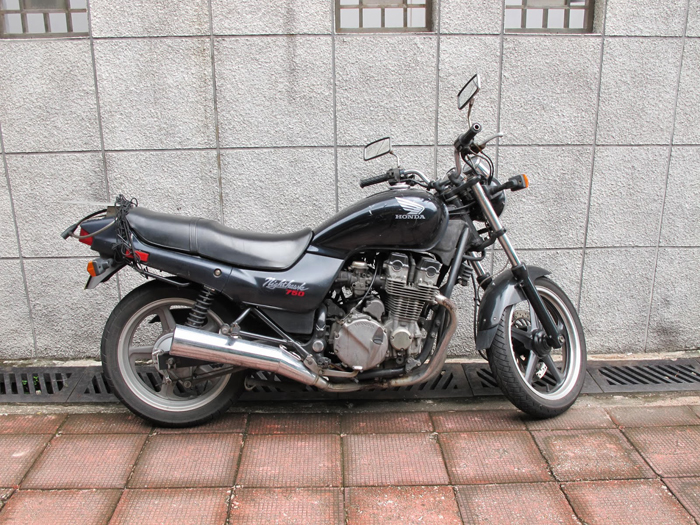 Wes' stock '91 Nighthawk in all it's glory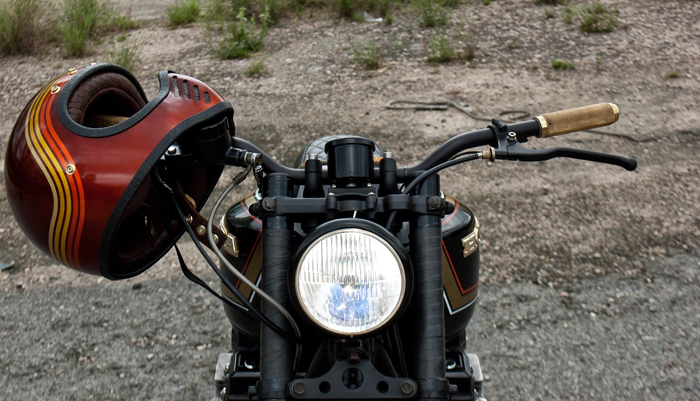 As Wes points out, there are two aesthetic crimes taking place in the stock Nighthawk that must be rectified in order to turn out a somewhat decent looking bike; the tank and slanted side rails. After stripping Soichiro down to it's bones he found a donor tank from a 1978 CB750 K. To clean up the rear, the entire stock rear section was cut out and replaced with a straight flowing tail section and loop.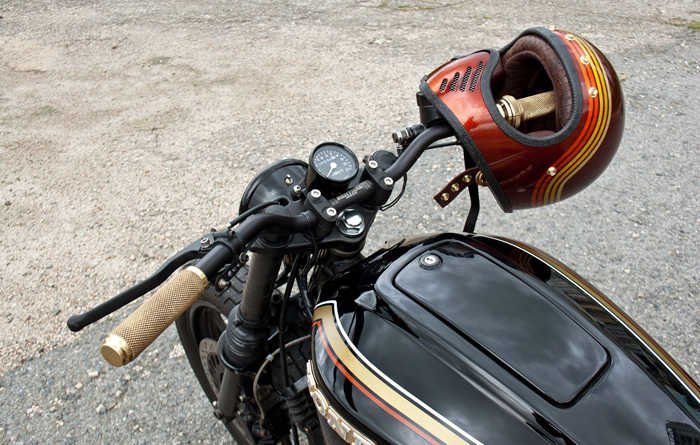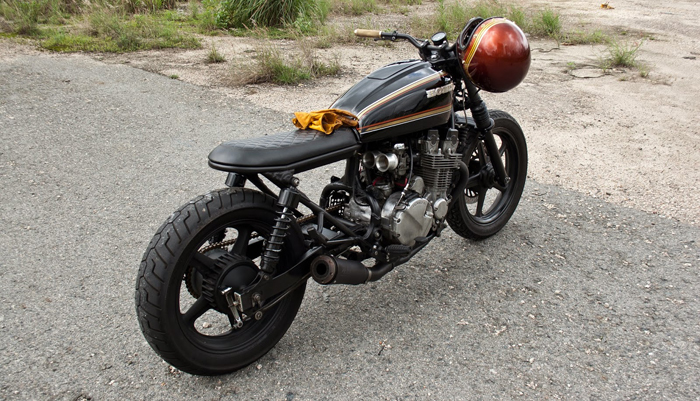 His seat was upholstered out here on the Pacific Coast by Ginget McAbe of New Church Moto. McAbe does some fantastic work and the fact that Wes was willing to ship his seat across the world for is testament to how respected her work is.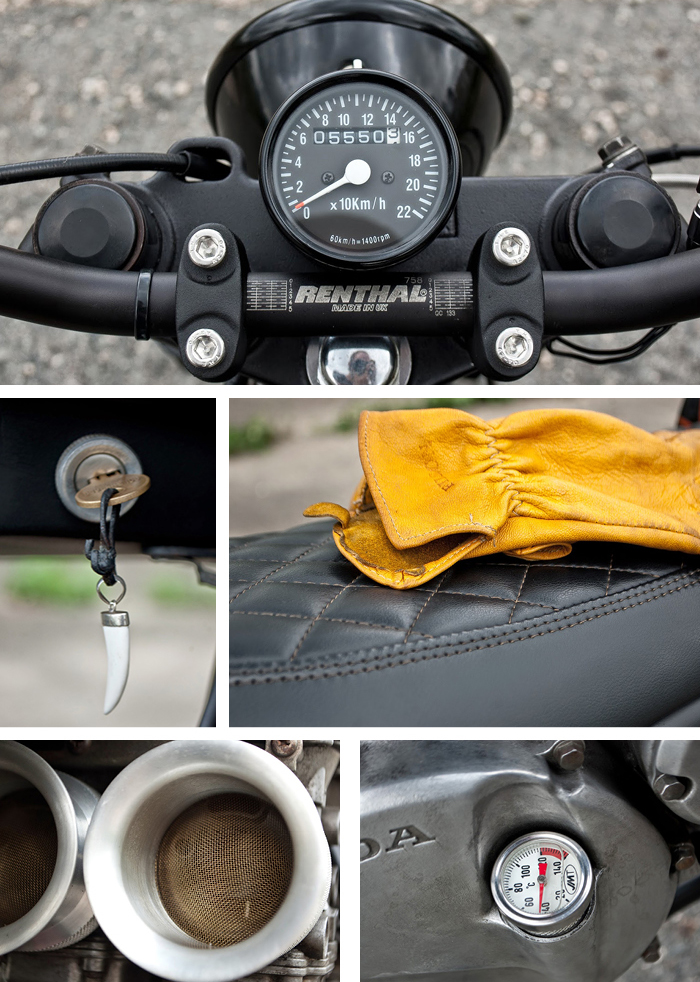 Renthal ultra low bars and the Bates headlight keep the front end low and clean. The rear end is sprung with Progressive suspension and the original swingarm was replaced with a new unit. We really dig Hannam's custom 4-into-1 headers and a Supertrapp muffler set up.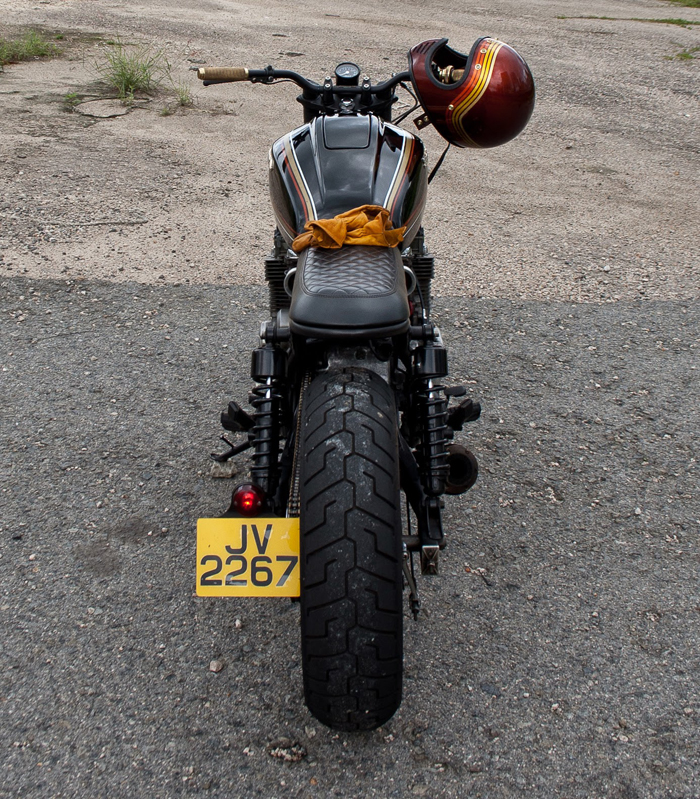 After more than two years in the making, a lot of money, sleepless nights, weekends wrenching, sweat and some blood, Soichiro was finally finished.

As for the name, Hannam affectionately chose to name his bike "Soichiro" after Honda's founding father. Clever, eh?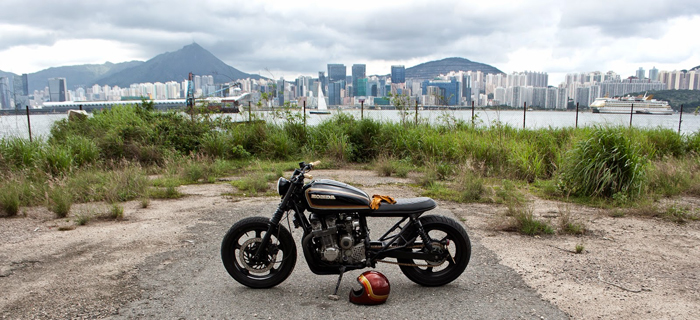 Wes does a great job describing his build in much further detail which we encourage you to read here.